By Dan Gladston
Archie Andrews was created in 1941 by Vic Bloom and Bob Montana and is a fictional character appearing in the comic book series Archie Comics.  This iconic character was also the star of the long-running Archie Andrews radio series, The Archie Show, and Archie's Weird Mysteries.  The true origin of Archie Comics lies within Montana's sketchbook, which was an illustrated diary of life in Haverhill, Montana's hometown.
In the story, Archie's friends, Jughead Jones and Moose Mason, were based off of Montana's high school peers, Skinny Linehan and Arnold Daggett.  Miss Grundy was inspired by Montana's school librarian, Elizabeth Tuck.  In addition, Montana's school principal, Earl McLeod, became the model for Mr. Weatherbee.
Archie is a typical suburban teenager who is generous, proper, clumsy, and well-liked by most of his friends.  Throughout his long journey, Archie has always had his two main crushes by his side, Betty Cooper and Veronica Lodge.  Together, they have formed the famous love triangle that has shaped the comic's plot-lines and provided readers with many laughs.  Today, it seems that Archie Andrews has come to an end in the new issue, Life With Archie #36.
In this new issue, Archie makes the ultimate sacrifice to save a friend, and the unimaginable occurs.  Archie Andrews dies!  Do not miss the incredible finale of America's most beloved character.  This double-sized issue combines all the material from Life with Archie comic issues #36 and #37.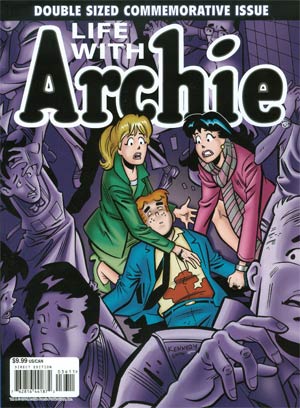 The team of Pat & Tim Kennedy (pencils) are well-known and beloved Archie Comics artists, and have drawn the 'Archie Marries Betty' segment of the book for most of the series, as well has having worked on many stories printed in the standard Archie digests and comic books!
Bob Smith (inker) has been with Archie for 16 years.  Bob got his start inking the 'Archie' title and has been inking the 'Archie Marries Veronica' segment of Life With Archie for most of the series.
Rosario 'Tito' Peña (colors) is the in-house colorist at Archie Comics.  Tito has rendered almost every Archie Comics cover that has been published in his 16 years at Archie Comics.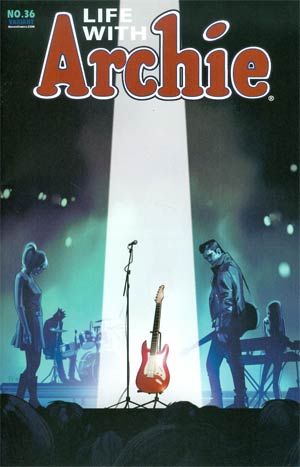 A Hugo, Harvey, and Eisner Award winner, Fiona Staples (Saga) first joined Archie with a Josie & The Pussycats collector's cover to Life With Archie #24.  She has since created covers for Archie, Betty & Veronica and The Fox with Archie Comics!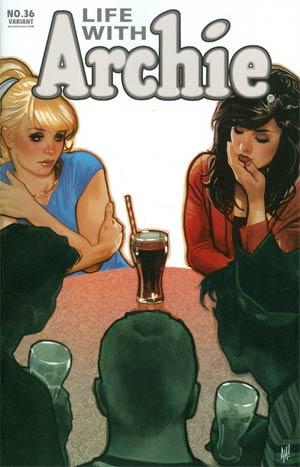 Adam Hughes is a remarkable artist and is known for his work on DC Comics' Wonder Woman, Catwoman, and many more.  This is Hughes' first venture with Archie Comics.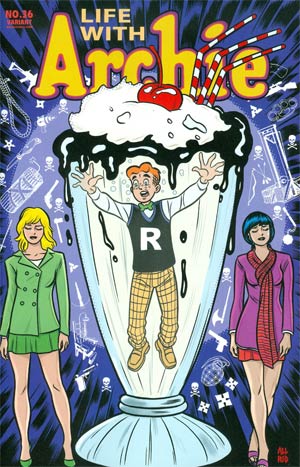 Harvey and Eisner-nominated artist duo Mike Allred (pencils, inks) and his wife Laura Allred (colors), known for their excellent work on the current Silver Surfer comic, have worked with Archie Comics before, on a variant cover to the Red Circle series The Fox.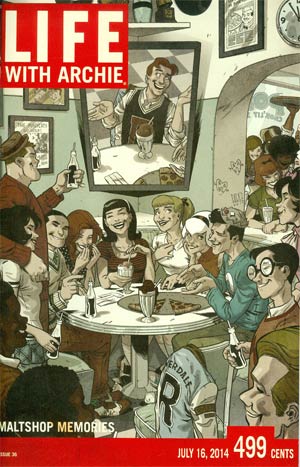 Ramon Perez is a multiple-award winning cartoonist best known for his graphic novel adaptation of Jim Henson's Tale Of Sand for publisher Archaia Entertainment.  He started his career at Archie Comics with a collector's cover version of Life with Archie #28, and has since created additional covers for Archie.  Perez recently cited Archie as the first comic book he ever read, and a major influence on his work.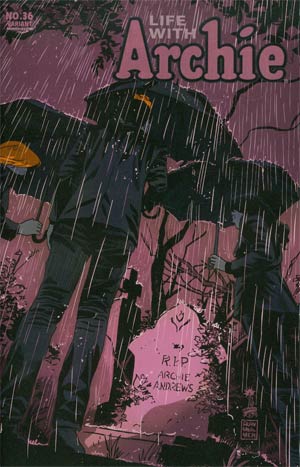 Francesco Francavilla is well-known for his work on his own series The Black Beetle.  He is also the genius artist behind Afterlife with Archie (Teen+), the concept of which was planted as a seed when Francavilla created a zombie-themed collector's cover for Life With Archie #23.
If you have not yet picked up a copy of Life with Archie #36, come in and grab yours today at a Midtown Comics store near you!  We hope you enjoy it and thanks for reading!
Also, check out some fan's reactions to Archie's death at Midtown Comics Times Square!