Greetings Blogvengers! If it's early in the week, it must be time for some Raph Rampage on your computer screens! This week, the reality of life sets in. You and I can't go to every convention out there (unless you've got someone to subsidize your comic habit or are independently wealthy… grumble grumble), and WonderCon 2011 has come and gone without us. FRET NOT BLOG READER! I've chosen my favorite tidbits to present to you! I would like to thank the people at Comic Book Resources (www.comicbookresources.com) and Newsarama (www.newsarama.com ) for having people at the con doing the reporting. Check those pages out for extensive coverage!
Beware his Box-Office Power…
DC Entertainment had a lot of news coming out of the San Fran show, and I specifically say Entertainment because there was a four minute montage of clips from June's Green Lantern movie, which can be seen here.
The major DC Comics announcement involved a series of one-shots that took a look at different points in DC history. The series, Retro-Active, takes a look at Superman, Batman, Flash, Green Lantern, Wonder Woman and the Justice League of America in the 70's, 80's and 90's. That means we get more "Bwa-ha-ha" Justice League! No complaints from me.
SNIKT! Someone needs a new visor… and some eyes…
Marvel had some big news for us also, with Fear Itself about to strike terror into the heart of the Marvel Universe, there's still more from the House of Ideas.
Wolverine scribe Jason Aaron is tackling the Cyclops/Wolverine dynamic in X-Men: Schism. Likening it to Civil War, Aaron said that an event would take place that would divide Scott Summers and his trusted lieutenant Wolverine.  The darker decisions Scott has had to make as the leader and general of mutantkind (secret killsquad X-Force, isolating Utopia) will now finally come to a reckoning.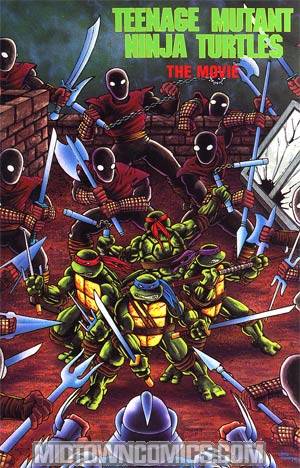 DUUUDE!
IDW has licensed Teenage Mutant Ninja Turtles from Nickelodeon! The new series starts in August of this year, and will be a clean reboot. On top of that, a 400 page hardcover collection of the first 11 issues is scheduled for release this year as well, with further notes from TMNT Creator Kevin Eastman. With the name I was given and the time I grew up in, this is HUGE news for me. I'm looking forward to seeing Leonardo, Donatello, Michaelangelo and RAPHAEL back in the pages of comics!

Angel AND Faith? Two great tastes…
Over at Dark Horse, Buffy dominated their panels as the anticipated continuation of the Buffy and Angel series were announced. Angel is teaming up with Faith in Angel and Faith, written by Christos Gage and drawn by Rebekah Issacs. It takes place after the events of "Twilight" and follows the vampire with a soul and everyone's favorite bad girl slayer on an adventure across the world. Buffy Season 9 will be co-helmed by Joss Whedon and Andrew Chambliss, with art by the returning Georges Jeanty. Both series run for 25 issues, as Joss has some sort of movie he's directing that's getting in the way…
Andrew Chambliss is also working on another Whedon property: Dollhouse. Off of the recent release of the Dollhouse: Epitaphs one-shot, a five-issue miniseries was announced at WonderCon. It's set to be released in July.
One more quick note, this poster made its premiere too:

Thor Poster… ooooh!
That is it for the coverage of WonderCon from the Midtown Comics Blog.. I suggest checking out Newsarama and Comic Book Resources for more extensive coverage. Thanks again for stopping by, next time we'll have some more intrigue, thrills and laughs!