Welcome back to a fantabulous All Hallow's Eve!



Join the Walking Dead this Halloween and Save Big!
Don't wait to be killed to get your zombie on and save BIG for Halloween. Choose your alter ego now, and save 30% off ALL Halloween costumes and accessories. Save 25% off ALL horror comics and graphic novels.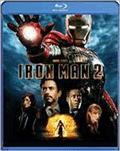 Seven Super Sales Stimulate Stupendously!
We've got so many stimulus plans running that Republicans refuse to shop here and Democrats are distancing themselves from us to conciliate confused constituents! We're not running for office, so we don't care — let the stimulation begin! Save 30% off DC back issues from T-Z and all Captain America back issues (with our codeword below), 15-50% off all Fiction and Non-Fiction books, 15-50% off ALL DVDs and 10-50% off ALL collectibles (final week)!



DC and Marvel reduce prices when?
We're glad you asked! DC's $3.99 titles will revert to $2.99 starting in January, and Rich Johnston of Bleeding Cool crunches the numbers to tell you exactly how much money you'll save on DC. Rich also breaks down the savings on Marvel, who will introduce new titles at $2.99, rather than $3.99, also in January. Even greater savings are possible by ordering through our new Previews feature, with 25% to 50% off EVERY item, EVERY month.
NYCC Swag + Stan Lee's Soldier Zero:
Ever want to own a part of Stan Lee? If you did, then that's a little strange, but we've got the next best thing, his signature! We have an extremely limited variant cover of Soldier Zero #1 signed by Stan Lee himself, but if that's a bit pricey for you, we also have our very own exclusive Midtown Comics Soldier Zero #1 variant available, so don't miss out! From NYCC we have swag aplenty, in the form of minimates, statues, signed copies of our own Uncanny X-Force #1, and much more!


Superman: Earth One Arrives!
J. Michael Straczynski's long-awaited super opus is an all new original graphic novel about our favorite Kryptonian's transformation into Superman and his first year as The Man of Steel. Superman: Earth One is the first in a series of original DC Universe graphic novels, featuring top writers' and illustrators' unique takes on DC characters. 30% Off!


Follow us on Twitter & Facebook:
Want to stay up to date with all things Midtown? Want access to exclusive deals and giveaways? Then follow us on Twitter! We're @MidtownComics.

Spider-Man swings over to Broadway, NYC!
SPIDER-MAN TURN OFF THE DARK puts the spectacular stunts and high-flying action so close to your seat, you'll flinch. The spine-tingling combination of your favorite characters, ground-breaking visual design, amazing aerial stunt work, and a driving rock score by Bono and The Edge of U2 can only be experienced in person, on Broadway. Directed by Tony Award® winner Julie Taymor (The Lion King), with a book by Taymor and Glen Berger, TOTD draws on over 40 years of Marvel Comics continuity. Take advantage of this special Midtown Comics offer to purchase tickets at up to half price, from November 17th-December 20th. To redeem this offer, click the banner above or call 877-250-2929 and use code MC0927. You may also bring a printout of this offer to the box office at the FOXWOODS THEATRE, 213 West 42nd Street.
Restrictions: Cannot be combined with any other offers or discounts. Offer subject to availability and prior sale. Blackout dates and locations may apply. Code expires 12/20/10. Offer may be revoked or changed at any time. Prices do not include $2.00 facility fee.
Believe it,
Thor and Gerry G., aka G-Man


This week's featured eBay item is a super-rare complete set of Captain America mini comics that hold the Guinness World Record for smallest comic and comes with its original gumball machine sign! This is the first time we've ever seen something this strange, you've got to take a look! Also new to eBay this week are some original Mego action figure lots including Spider-Man and Green Goblin, Joker and Penguin, and a set of Star Trek Aliens! We also have lots of great vintage magazines, action figures, statues, and more at huge discounts, all available from our eBay page!
Gold! Silver! Bronze! No, I'm not talking about the Olympics. I'm talking about the age range for the Action Comics, Superman, Detective Comics, and Batman books we added this week! Among over 5,000 comics uploaded this week, we added some great hard-to-find older issues as well as some great Bronze to Modern age Amazing Spider-Man Vol. 1 and Uncanny X-Men. So many comics, so little time!
This just in! Our Times Square store got some great magazine back issues in and some great Avengers Vol. 3. Our Grand Central store got in a great run of Fantastic Four Vol. 3, and both of our stores got all of the Heroes Return runs! Check them out while they last. I'm currently stockpiling a great supply of back issues for our soon-to-open Downtown store! It'll have full runs of Alias, Justice League, and Daredevil just to name a few. All I can say is get your lists ready. And if you're looking to sell, remember you can always e-mail me!
Stay mint,
Alex Rae!

MoCCA Student Tours:
For student and youth groups MoCCA offer tours of their exhibits and comic making workshops with cartooning professionals. This amazing experience provides students with hands-on knowledge of how comics are made, engenders a sense of self-confidence through realization that they too can make comics, and they come to value how their story can and does fit into the wider culture.

If you would like to schedule a tour or learn more about MoCCA's programs, please call 212-254-3511 or e-mail Karl Erickson at kerickson@moccany.org.

This November Midtown Comics will open the doors to its new store — Midtown Comics Downtown! Stay tuned for updates on great creator signings and awesome grand opening deals!
Midtown Comics Blog:
NYC's Pix11 News stopped by our Grand Central store to talk to some customers and staff about Smallville's 200th episode. Check out the video!

Midtown Comics TV:
Paul Levitz stops by the Midtown Comics booth during the New York Comic Con to sign promo posters for his upcoming book 75 Years Of DC Comics: The Art Of Modern Mythmaking. One lucky convention attendee even got to take home an advance copy of the book thanks to Taschen Books and Midtown Comics! Take a look!

Midtown Comics Podcast:
This week Dimitrios and Thor pull out all the stops for their first ever List episode! Join them as they count down 10 comics that happened in the past year! Some may have gone under the radar, and some are too mainstream to forget, but which will be #1?! And what does being #1 mean on a list? Find out Check them out here and have a listen!

Midtown's New Release List:
Not everyone realizes it, but our new release list is the most accurate and complete in the industry, BAR NONE. Our list is posted every Thursday afternoon, and includes ALL of the new releases for the following week, complete with links to purchase and reserve. Check it out!

Note: for TEXT-ONLY list, please go to the New Release List, and uncheck the "Show Images" button.