Welcome back to another colossal week in comics!

Gear up for some fun, fabulous first issues, including Weapon X #1, Black Panther and the Crew #1, Deadpool Vs. Punisher #1, and the continuation of ResurrXion in X-Men Blue #1! Also, look for some much-anticipated DC Rebirth collections, and more action and detective work than you can ask for! Over at Image Comics, the first story arc from the hit series Motor Crush races towards its can't-miss conclusion!
Spotlight on savings:

From Action Comics, Amazing Spider-Man, Ant Man, and Batman, to Gambit, Green Lantern, and much more, take 20% off ALL back issues A-G from ALL publishers! Suffer the embarrassment of an empty mantle no more! Decorate your home with the finest in museum quality pop culture-related collectibles and save up to 40% off all statues and mini-busts! Our friends in NYC and save BIG and take a full 40% off all back issues at our Times Square location, in-store only! Some exclusions may apply to all sales.
Aphra's adventure:
Aphra Jr. and Sr. have stumbled upon an ancient Jedi citadel, but it appears that some form of life has survived… and they are not happy to be disturbed! Star Wars Doctor Aphra #6 is by writer Kieron Gillen and artist Kev Walker, with a cover by Karmome Shirahama!
The original X-Men have returned:
After the world-shaking events of IvX, the original five X-Men are here to bring mutant criminals to justice and restore a heroic sheen to their team. But with a new leader in Jean Grey and a new mentor in their "arch-frenemy" Magneto, will old rivalries and new conflicts tear these heroes apart? X-Men Blue #1 is by writer Cullen Bunn and artists Jorge Molina and Matteo Buffagni, with a cover by Arthur Adams!
Clawtastic:
The Weapon X program is creating new killers for old targets: Old Man Logan. Sabretooth. Lady Deathstrike. Weapon X isn't just experimenting on mutants anymore…it's eradicating them. All of them.  Weapon X #1 is written by Greg Pak and features artwork by Greg Land! Old Man Logan is accidentally sent spiraling through his own past, forced to relive some of his most tragic and intense moments. Will he be able to free himself from these living memories? Old Man Logan #21 is by writer Jeff Lemire and artist Eric Nguyen, with a cover by Andrea Sorrentino!
Ta-Nehisi Coates' new comic:
Black Panther, Storm, Luke Cage, Misty Knight and Manifold band together to take on a dangerous wave of street-level threats! The death of a Harlem activist kicks off a mystery that will reveal surprising new secrets about the Marvel Universe's past and set the stage for a big story in the Marvel Universe's near future. Black Panther and the Crew #1 is by writer Ta-Nehisi Coates and artist Butch Guice, with a cover by John Cassaday!
Merc with a Mouth vs the Man on a Mission:
Deadpool and the Punisher are among the deadliest on the planet. When they find themselves in disagreement over the criminal known as The Bank, they're in for one of the most brutal fights of their lives! Can Frank kill Wade over and over without ever dying once himself? Or will Wade bug him until he welcomes death? Deadpool vs Punisher #1 is by writer Fred Van Lente and artist Pere Perez, with a cover by Declan Shalvey!
Superman Reborn & the League of Shadows:
Superman examines his entire history -the birth of Jon, the marriage of Lois and Clark, their lives at the Daily Planet-to discover who tried to destroy his life. It is time for him to unite the entire Superman-Family! Action Comics #977 is by writer Dan Jurgens and artist Ian Churchill, with a cover by Andy Kubert! Ra's al Ghul has the answers Batman needs to take down the League of Shadows…but will he lift a finger to help him? Or would he rather use the League to take care of the Dark Knight Detective once and for all? Detective Comics #954 is by writer James Tynion IV and artist Marcio Takara, with a cover by Eddy Barrows!
New Batgirl & Wonder Woman:
The Birds need answers about the mysterious Blackbird. and to get them they're sending their own dangerous metahuman, Black Canary, undercover into the world of black-market super-powered fights! Batgirl and the Birds of Prey #9 is by writers Julie and Shawna Benson and artist Roge Antonia, with a cover by Yanick Paquette! Cale launches a desperate gambit to take control of Godwatch, but her plan hinges on two factors she cannot control: the witch Circe, and Wonder Woman! Wonder Woman #20 is by writer Greg Rucka and artist Bilquis Evely!
Batman: The Golden Age Omnibus Vol 03:
Revel in dozens of classic stories from the early 1940s, as the Dynamic Duo face-off against the Penguin, the Joker, Two-Face and many more from their infamous rogues gallery! Batman: The Golden Age Ominbus Hardcover Vol 3 is by Bill Finger, Bob Kane, and more, cover by Darwyn Cooke. Stories are from the pages of Detective Comics #75-91, Batman #16-25, and World's Finest Comics #10-14.
Incredible Image issues:
It's the end of the first story! Domino is forced to make impossible choices and everything falls apart.  Motor Crush #5 is by Brenden Fletcher, Babs Tarr, Cameron Stewart, and more! A classic fantasy tale about a girl trying to restore balance to a broken world. Rose must connect with her Khat-Thorne-to become the Guardian the world needs. Rose #1 is by writer Meredith Finch and artist Ig Guara!
A New Kind of Comic Con is Coming to NYC:
Midtown Comics is proud to present the Five Points Festival, a designer toy and comic art convention debuting May 20-21 in Lower Manhattan! A showcase of artists, designers, publishers, and toy brands, Five Points is a place for comic fans, collectors, and anyone interested in independent art! Guests include Bryan Lee O'Malley, Greg Capullo, Sean Gordon Murphy, Simone Legno, and Ron English! Tickets are available online, and soon available in-store at all Midtown Comics locations.
Believe it,
G-Man and Gregg!


eBay:
This week's featured eBay item is a

Women Of Dynamite Vampirella Regular Edition Statue. Here's your chance to add this rare item to your collection! Also, remember to follow us on eBay to find even more rare comics, collectibles, and super hero savings! Check out the rest of our auctions today!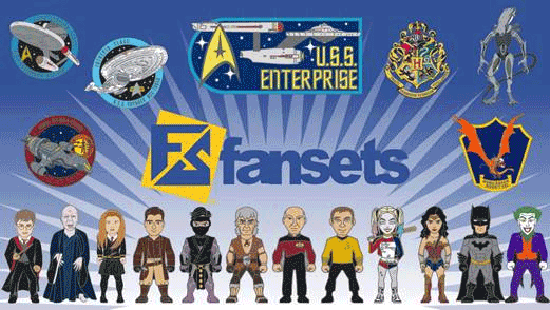 Midtown's New Release List:
Not everyone realizes it, but our new release list is the most accurate and complete in the industry, BAR NONE. Our list is posted every Wednesday afternoon, and includes ALL of the new releases for the following week, complete with links to purchase and reserve. Check it out!

Note: for TEXT-ONLY list, please go to the New Release List, and uncheck the "Show Images" button.
Click here for FREE IN-STORE PICKUP list!