Welcome back, bub!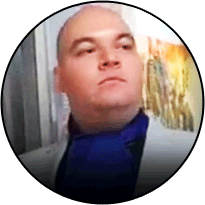 The phenomenally lauded Logan leaps into multiplexes this week, and you can celebrate with new issues of Old Man Logan and All-New Wolverine! If that doesn't sharpen your claws, look for a cavalcade of cool comics recently signed at Midtown, including Super Sons #1, Batwoman Rebirth #1, IVX #1, and Kingpin #1, where writer Matt Rosenberg came face to face with…KINGPIN HIMSELF!  Look for new issues of Action Comics, Detective Comics, Justice League Power Rangers, lots of Venomized variant covers, and you'll get goose bumps when you read Man-Thing #1 by R.L. Stine!
Spotlight on savings:

Go all out for a great cause and spend big, and save BIG this week! Take up to 75% off everything, and a portion of the proceeds will be donated to the Leukemia & Lymphoma Society! This includes back issues, select back issues, graphic novels, books, manga, statues, action figures, collectibles, apparel and MORE. This sale is online only, and some exceptions may apply.  
Old Man Logan and X-23:
A failure from the past haunts Logan, and to correct his mistakes, he'll need magical assistance.  But when he faces opposition, Logan will turn to an unlikely – and potentially treacherous – ally! Old Man Logan #19 is by writer Jeff Lemire and artist Filipe Andrade, with a cover by Andrea Sorrentino! Meanwhile, with All-New Wolverine's allies at her back, she'll face off against her oldest enemy, Kimura, one last time! All-New Wolverine #18 is written by Tom Taylor and features artwork by Nik Virella, with a cover by David Lopez! This issue also guest stars Gambit, Angel, Nick Fury, and more!
R.L. Stine enters the Marvel Universe:
Man-Thing has returned, and his latest adventure is being crafted by a beloved horror writer! After working for years, Man-Thing has regained his ability to speak and has taken Hollywood by storm, but when an ancient and mysterious danger threatens the swamp, Man-Thing is going to have to choose between his new life and celebrity, and the world he used to call home! Man-Thing #1 is by writer R.L. Stine and features artwork by German Peralta and Daniel Johnson, with a cover by Tyler Crook. Plus, there's a bone-chilling backup story written by R.L. Stine and illustrated by Daniel Warren Johnson!
The big finale of Inhumans vs. X-Men:
The war between the Inhumans and the X-Men takes a dark turn leaving Inhumans hopelessly outmatched. It all ends here. Don't miss the epic oversized conclusion! IvX #6 is by writers Charles Soule and Jeff Lemire, with art and a cover by Leinil Francis Yu!
The Kingpin visits Midtown Comics:
Wilson Fisk, a.k.a. the Kingpin, has a brand new Marvel series! The writer, Matthew Rosenberg, stopped by Midtown Comics to talk to the Kingpin himself (portrayed by Charles King) all about the new series! Plus, the writer signed extra copies, so be sure to click the banner below to get a signed copy of Kingpin #1! Kingpin #2 – by writer Matthew Rosenberg and artist Ben Torres – is on the way, too!
Must-read Marvel collections:
Meet the future of the X-Men! Karma. Wolfsbane. Sunspot. Cannonball. Moonstar. They're teenagers, thrown together by the X-gene that makes them different. New Mutants Epic Collection TP  includes Marvel Graphic Novel #4, New Mutants #1-12, Uncanny X-Men #167, Marvel Team-Up Annual #6, Magik #1-4, and Marvel Team-Up #100 by Chris Claremont, Bill Mantlo, and more, with a cover by Bob McLeod! Luke and Danny have only just put the band back together – will Civil War II tear it apart? Maybe, when Iron Fist finds himself behind iron bars! But who better to get him out of a cage than Power Man? Power Man and Iron Fist Vol 2 Civil War II collects Power Man and Iron Fist #6-9 and Sweet Christmas Annual #1 by David Walker, Flaviano Armentaro, and more, with a cover by Sanford Greene!
The Caped Crusader and the Man of Steel:
Another layer of the Superman/Clark Kent mystery is exposed in the second chapter of Superman Reborn! Action Comics #975 is by Dan Jurgens and Doug Mahnke, with a backup story by Paul Dini and Ian Churchill! Meanwhile, Batman's team faces the League of Shadows, which believes in only one thing: complete and utter destruction! Detective Comics #952 is by writer James Tynion IV and artist Christian Duce, with a cover by Eddy Barrows!
The coolest crossover of 2017:
Evil begets evil when Brainiac and Lord Zedd partner to destroy their mutual Earths! Can the Justice League withstand the dark terrors of Lord Zedd? Will Angel Grove survive Brainiac's archival aspirations? Justice League Power Rangers #3 – which is co-published by BOOM! Studios – is by writer Tom Taylor and artist Stephen Byrne, with a cover by Karl Kerschl!
Incredible Image comics:
Domino's injuries threaten to force her out of the big race. Meanwhile, Team Swift uncovers the secret origin of the "machine narcotic" Crush. Motor Crush #4 is by Brenden Fletcher, Babs Tarr, and Cameron Stewart! As a gladiator, Marik Caine brought the light of hope into the one of the darkest corners of the ocean before that darkness swallowed him whole. Now, a new hero arises from the fighting pits of Poluma to carry on Marik's legacy. Low #16 is by Rick Remender and artist Greg Tocchini!
A New Kind of Comic Con is Coming to NYC:
Midtown Comics is proud to present the Five Points Festival, a designer toy and comic art convention debuting May 20-21 in Lower Manhattan! A showcase of artists, designers, publishers, and toy brands, Five Points is a place for comic fans, collectors, and anyone interested in independent art! Guests include Bryan Lee O'Malley, Greg Capullo, Sean Gordon Murphy, Simone Legno, and Ron English! Tickets are available online, and soon available in-store at all Midtown Comics locations.
Believe it,
G-Man and Gregg!


eBay:
This week's featured eBay item is a

Gentle Giant Deadpool On A Vespa LTD ED Statue. Here's your chance to add this rare item to your collection! Also, remember to follow us on eBay to find even more rare comics, collectibles, and super hero savings! Check out the rest of our auctions today!

Midtown's New Release List:
Not everyone realizes it, but our new release list is the most accurate and complete in the industry, BAR NONE. Our list is posted every Wednesday afternoon, and includes ALL of the new releases for the following week, complete with links to purchase and reserve. Check it out!

Note: for TEXT-ONLY list, please go to the New Release List, and uncheck the "Show Images" button.
Click here for FREE IN-STORE PICKUP list!