Welcome back to a banner week for the Bat!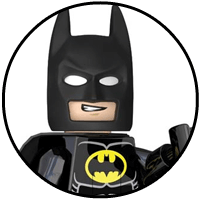 It's a big barrel-bustin' week for Batman and the Bat Family, with a battalion of big, bold, bat-tastic titles including Batman #17, Batwoman Rebirth #1, new Batman/TMNT, as The LEGO Batman Movie arrives at multiplexes everywhere! Also look for new Marvel Monsters Unleashed, Clone Conspiracy, Doctor Strange, Black Panther, and more!  Lastly, Warren Ellis takes on Jim Lee's characters in Wild Storm #1 from DC Comics! 
Spotlight on savings:

From Tarzan, Teen Titans, Uncle Sam, and Wonder Woman to Zatanna, save BIG and take 25% off all DC back issues T-Z with the super-secret codeword ZOOM! In celebration of the Batman LEGO Movie hitting theaters this week, you can save up to 50% off everything Batman!  Lastly, this is the final week to take up to 40% off all action figures, so act now! These sales are online only, and some exceptions may apply.
Bane of the Bat:
Batman and his allies barricade themselves within the walls of Arkham Asylum, but will it be enough against Bane's assault? I Am Bane continues in Batman #17, by Tom King, with art and cover by David Finch, variant by Tim Sale! Batman takes the fight to Shredder and the Joker only to find that the greatest danger has yet to be revealed, in Batman TMNT Adventures #4, by Matthew K. Manning, with art and cover by Jon Sommariva, variant by Dustin Weaver!
They're big boys now:
The sons of Batman and Superman have graduated to their own monthly comic, but if they want to survive, they're going to have to share it! Super Sons #1 is by Peter J. Tomasi, with art and cover by Jorge Jimenez, variant by Dustin Nguyen! Meet Peter J. Tomasi at Midtown Comics on February 16!
The next chapter for Batwoman:
Monster Venom is the hottest new bioweapon on the market, and to break up the syndicate spreading it around the world, Batwoman's going to have to return to the place where she spent some of her darkest hours! Batwoman Rebirth #1 is by Marguerite Bennett and James Tynion IV, with art by Ben Oliver and Steve Epting, cover by Epting, variant by Jae Lee!
Batman and the Flash team up:
The two greatest detectives on any world investigate the mystery of the bloodstained button from Watchmen found embedded in a wall in the Batcave! The Button starts in April with lenticular covers, running through Batman #21 and #22 and The Flash #21 and #22, and you can pre-order now!
Jim Lee's Wild Storm returns:
Warren Ellis returns to DC to curate Jim Lee's WildStorm world, with Wild Storm #1, resetting the WildStorm universe with new iterations of Grifter, Voodoo, the Engineer, Jenny Sparks and others. The writing is by Warren Ellis. The art is by Jon Davis-Hunt. The endorsement is from Jim Lee, who is really excited to see Warren Ellis reintroduce these characters!
The monsters are unleashed:
As Marvel's monsters march mercilessly against Earth and its heroes, the being responsible for the attack is made perfectly clear…and a new ally emerges from the rubble that surprises everyone! Monsters Unleashed #3 is by Cullen Bunn, with art and cover by Leinil Francis Yu, with variants by Francesco Francavilla, Ed McGuinness, Q-Hayashida, David Williams, and Yu! Don't miss Monsters tie-in Doctor Strange #1.MU by Chip Zdarsky (who also provided the cover art) with art by Julian Lopez, and a Gwenster Unleashed variant cover by Brian Kesinger!
It's a conspiracy:
Clone Conspiracy continues at a cutthroat pace as the Jackal takes dramatic steps that Spidey, Spider-Gwen, and Scarlet Spider could never see coming! A host of resurrected villains are cut loose on the unsuspecting streets of San Francisco in Clone Conspiracy #5, by Dan Slott, with art by Jim Cheung, cover by Gabriele Dell'Otto, variants by Mark Bagley, and Alexander Lozano! Don't miss Clone Conspiracy tie-in Silk #17, by Robbie Thompson, with art by Irene Strychalski, cover by Helen Chen!
These dead are made for walking:
As you may have noticed, there are TWO issues of Walking Dead this month! In this one, Maggie leads the survivors from the Hilltop to Alexandria, only to see it overrun with the dead! Walking Dead #164 is from Image Comics, by Robert Kirkman, with art, cover, and variant cover by Charlie Adlard!
Believe it,
G-Man and Gregg!


eBay:
This week's featured eBay item is the

Hollywood Collector's Gallery Batman and Batman Returns Batarang Set
. Here's your chance to add this rare item to your collection! Also, remember to follow us on eBay to find even more rare comics, collectibles, and super hero savings! Check out the rest of our auctions today!

Midtown's New Release List:
Not everyone realizes it, but our new release list is the most accurate and complete in the industry, BAR NONE. Our list is posted every Wednesday afternoon, and includes ALL of the new releases for the following week, complete with links to purchase and reserve. Check it out!

Note: for TEXT-ONLY list, please go to the New Release List, and uncheck the "Show Images" button.
Click here for FREE IN-STORE PICKUP list!