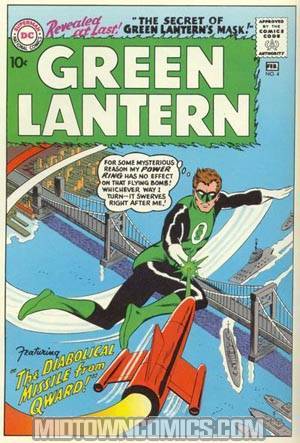 IT DON'T MEAN A THING IF YOU DON'T SLING THAT RING
When legendary DC Comics editor Julius Schwartz shepherded in the Silver Age of Comics in the 1950s, his background in science fiction proved to be an important ingredient in the successful re-imagining of many then-dormant characters. The Flash was faster than ever and used his powers in more inventive ways; Hawkman was now a displaced alien policeman; the Atom's adventures involved shrinking to sub-atomic levels and beyond. But the character whose reboot probably had the broadest scope and deepest new mythology would have to be Green Lantern.
Introduced in 1959 — just two years after the beginning of the Space Age — Hal Jordan was a test pilot 'drafted' into an intergalactic police force by a dying alien whom had been the designated protector of the space sector that Earth happened to be a part of. Newly armed with a ring that could create anything he could imagine, Hal developed a reputation as one of the planet's greatest heroes and one of the most respected members in the history of the Green Lantern Corps. Green Lantern vol. 2 chronicled his early adventures, and introduced alternate Green Lanterns Guy Gardner and John Stewart. Hal remained the standard bearer of the ring into Volume 3 until a tragedy led to the misuse of his power and his abandoning the Green Lantern identity to become Parallax. He was replaced for the remainder of volume 3 by Kyle Rayner , a seemingly random heir to the mantle who's background as an artist who used the ring more imaginatively than ever before. After sacrificing himself as Parallax and inhabiting the cloak of the Spectre for a time, Hal Jordan returned to his heroic roots in Green Lantern Rebirth, and has been the de facto headliner of Green Lantern vol. 4 and vol. 5. The rest of the Corps and the erstwhile alternate Green Lanterns of earth can be found in Green Lantern Corps (vol. 1, vol. 2, &vol. 3), Guy Gardner, Ion, and Green Lantern Mosaic.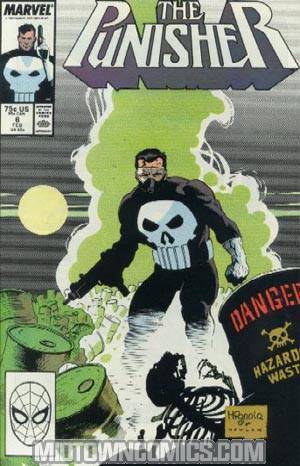 "PUNISHMENT IS JUSTICE FOR THE UNJUST"
If you only read one back issue newsletter that quotes Saint Augustine this week, I hope it's this one. And if you only read one comic character who is a vengeance driven anti-hero, I hope it's the Punisher.
Frank Castle, aka The Punisher, first appeared in Marvel Comics back in 1974, but didn't get his own title until a 1986 limited series, followed by the ongoing vol. 2 a year later. The character proved so popular that two more titles ran concurrently (Punisher War Journal, Punisher War Zone), while he also made frequent guest appearances in other character's books. Overexposure may have affected sales as the titles ran their course, were cancelled, and started anew with subsequent volumes. Punisher vol. 3 ended with Frank's death, while vol. 4 had him resurrected as a supernatural entity. Punisher vol. 5 gave writer Garth Ennis leeway to tell grittier stories under the Marvel Knights imprint, which proved successful enough to merit another ongoing title (vol. 6) and an even more mature take on the character in two series under the Marvel Max banner ( Punisher Max, Punisher Max vol. 2). After Ennis moved on from the character, newer series (vol. 7, vol. 8, vol. 9) have continued to chronicle Frank Castle's quest for vengeance and to keep the Punisher as a relevant part of the modern Marvel universe.
-Brian Jay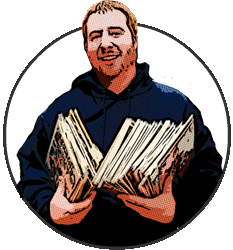 We buy comics — and we'll travel anywhere!
We buy golden age comics, silver age comics, bronze age comics, modern age comics, and key issues of any age, andwe'll travel anywhere to find them! We also buy graphic novels, vintage action figures, toys, statues and more. We buy Star Trek, Star Wars, Buffy, superheroes, rock'n roll, political, and almost any kind of pop culture memorabilia you can think of. We're also looking to purchase excess stock from dealers and other shops as well! When you think "how can I sell my comics", think of Midtown.
Check out our insane "we buy comics" commercial, Starring our very own Alex Rae! Contact us at webuy@midtowncomics.com, or by phone at 646-421-8173. No gimmicks, just great prices!
MIDTOWN COMICS NEWSLETTER
Unsubscribe <<Email Address>> from this list.
Copyright (C) 2014 Midtown Comics All rights reserved.
Times Square: 200 W. 40th Street, New York, NY 10018
Grand Central: 459 Lexington Avenue, New York, NY 10017
Downtown: 64 Fulton Street, New York, NY 10038
Visit our comics boutiques: 
FAO Schwarz, 767 Fifth Avenue, NYC
Toys R Us, 1514 Broadway, Times Square, NYC
Forward this email to a friend
Update your profile