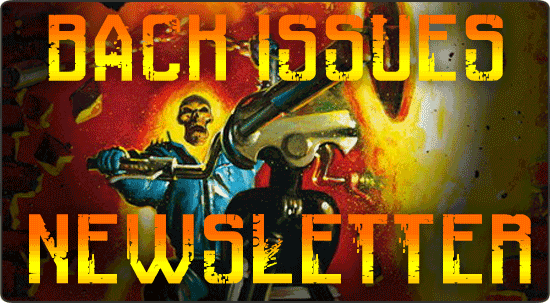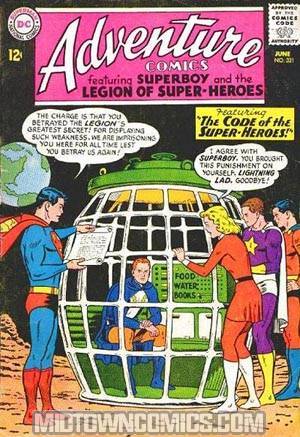 FUTURES OF DAYS PAST
They say that 'in the future, everyone will be famous for 15 minutes', but if that future is in the DC universe, it's more likely that everyone will have a superpower. Or so it seems in the future of the Legion of Superheroes. Introduced in a Superboy tale in Adventure Comics, the Legion were a trio of future-based teens who traversed time to meet the hero who had influenced them. Subsequent stories would reveal a much larger team, populated by characters possessing unique abilities that were indigenous to their home-worlds, or influenced by evolution and/or the technology of their era. The time travel aspect gave Superboy a much needed peer group to interact with, and the burgeoning ranks of the team gave readers nearly every power imaginable — from Cosmic Boy's magnetism to Bouncing Boy's, uh, bouncing. With their popularity on the rise, some of their stories were reprinted in Legion of Superheroes Vol 1, and they would become the stars in Superboy Vol. 1, a title that they would co-opt asLegion of Superheroes Vol. 2. A re-launch with a new #1 heralded the arrival of Vol. 3, andTales of the Legion would feature reprints while continuing the previous volume's numbering. Volume 3 ended with the Legion dissolved, and Vol. 4 on their reformation and introduced the clones who would make up the Legionnaires team in their own self-titled book. The Zero Hour event would reset continuity for the remainder of the volume, which led to the limited series Legion Lost, and an ongoing simply called The Legion that ran for 38 issues. Volume 5 re-arranged their history again, running for 15 issues before becomingSupergirl and the Legion of Superheroes, then reverted back for the series closing issues #37 thru #50. The team returned to Adventure Comics Vol. 2, and  Volume 6 was their last hurrah before a company-wide reboot altered them again. In the post New 52 DCU, the future teens have appeared in the now ended Legion of Superheroes Vol. 7 and Legion Lost Vol. 2, and the future of Legion remains ironically unknown.

DO YOU HAVE A LEAD TO A GREAT COLLECTION? PLEASE LET US KNOW!webuy@midtowncomics.com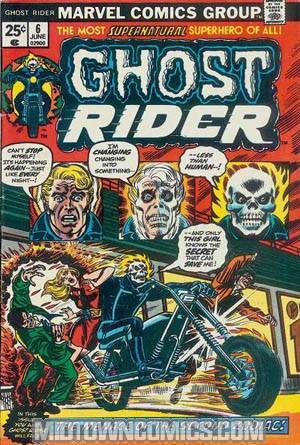 HELL ON WHEELS
Ghost Rider was a bit of an anachronism when he came roaring onto the comic book scene. Not quite a horror comic (technically not even a ghost, and more of a driver than a rider), Johnny Blaze was a stunt-cyclist who made a Faustian deal that gave him powers that were also a curse. Supernatural strength, hellfire as a weapon, and the so-called 'penance stare' were all awesome, but honestly, it was really all about the bike. Some of his exploits we reprinted in Original Ghost Riderand Original Ghost Rider Rides Again, and Blaze would return to the flaming cycle in Ghost Rider Vol. 3, Vol. 4, and Vol. 5 in addition to being featured in Blaze, Blaze Legacy of Blood, and Ghost Rider Blaze Spirits of Vengeance. Danny Ketch, the cyclist successor in Ghost Rider Vol. 2 got a tweaked origin, a cooler bike, and magical chain as a weapon. Very popular in the era of anti-heroes, Ketch guest starred in numerous titles, and also helped hold down the supernatural corner of the Marvel Universe in Midnight Sons Unlimited, regularly appeared in Marvel Comics Presents, and starred in Ghost Rider Danny Ketch. Who wore the flaming skull better? Check out the back issues and decide for yourself…
-Brian Jay

We buy comics — and we'll travel anywhere!
We buy golden age comics, silver age comics, bronze age comics, modern age comics, and key issues of any age, andwe'll travel anywhere to find them! We also buy graphic novels, vintage action figures, toys, statues and more. We buy Star Trek, Star Wars, Buffy, superheroes, rock'n roll, political, and almost any kind of pop culture memorabilia you can think of. We're also looking to purchase excess stock from dealers and other shops as well! When you think "how can I sell my comics", think of Midtown.
Check out our insane "we buy comics" commercial, Starring our very own Alex Rae! Contact us at webuy@midtowncomics.com, or by phone at 646-452-8173. No gimmicks, just great prices!