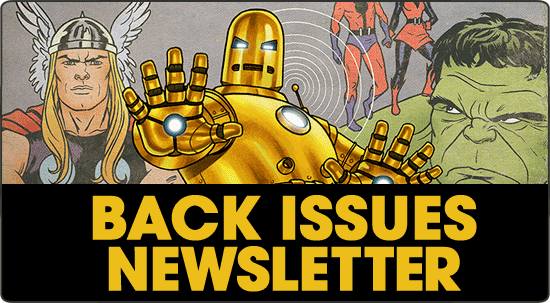 THE NEW ROCHELLE COLLECTION IS HERE!
Here at Midtown, we boast that we will go anywhere to buy comics, but we are often reminded that there are some really great collections to be had closer to home. We recently acquired a collection in New Rochelle so overflowing with awesomeness that we can barely stand to part with it! Cultivated by a devoted collector, most of these comics were purchased upon their original release, and were properly stored and cared for. These titles range from Golden Age DCs through the creative explosion of Marvel Comics in the mid-60s. We're talking early Flash, Green Lantern, and Justice League of America! We're talking complete Silver Age runs of Amazing Spider-man, Fantastic Four, Avengers, and more! And as much as we'd like to continue to bask in their vintage glory, we wouldn't be much of a business if we didn't make The New Rochelle Collection accessible to our Mighty Midtown Customers, so these books are now available at our three stores! If you can't make it to our stores, we also accept phone orders too. Hurry up, as supplies won't last! We've allocated different titles to the locations as follows:
Grand Central:
Action Comics, Adventure Comics, Amazing Spider-man, Green Lantern Vol. 2, and The Flash.
Times Square:
Fantastic Four, Batman, Daredevil, Brave and the Bold, and Worlds Finest Comics.
Downtown:
X-men, Detective Comics, and Justice League of America.
DO YOU HAVE A LEAD TO A GREAT COLLECTION? PLEASE LET US KNOW!webuy@midtowncomics.com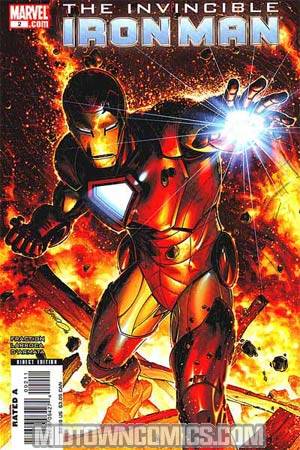 MAN OF METTLE
Iron Man has worn many armors over the years, with upgrades and iterations adopted to suit the times, or even a specific crisis. Got a Hulk problem? Sounds like a job for the 'Hulkbuster' armor. Going to outer space? Need greater stealth capacity? Protection from radiation? There's an armor for that. But beyond the bells and whistles, none of these suits of metal would be interesting for very long without the man inside. Every good Iron Man story has really been a good Tony Stark story- even the ones when he wasn't the guy wearing the suit. You would think it would be hard to identify with a genius billionaire playboy character, but without someone to relate to, it's just another go 'round of a good guy fighting bad guys, and, spoiler alert, the good guy usually win. Coping with his family legacy, cutthroat business dealings, and being aware of and feeling responsible for the impact that his technological innovations have had on the world, it's no wonder that Tony habitually insulates himself from his problems via the protective barriers of charm, alcohol, work, and of course, his armor. Follow the many upgrades of Tony Stark in Iron Man volumes 1 thru 5, and in the Invincible Iron Man.
-Brian Jay

We buy comics — and we'll travel anywhere!
We buy golden age comics, silver age comics, bronze age comics, modern age comics, and key issues of any age, andwe'll travel anywhere to find them! We also buy graphic novels, vintage action figures, toys, statues and more. We buy Star Trek, Star Wars, Buffy, superheroes, rock'n roll, political, and almost any kind of pop culture memorabilia you can think of. We're also looking to purchase excess stock from dealers and other shops as well! When you think "how can I sell my comics", think of Midtown.
Check out our insane "we buy comics" commercial, Starring our very own Alex Rae! Contact us at webuy@midtowncomics.com, or by phone at 646-452-8173. No gimmicks, just great prices!