Midtown Comics is excited to present another guide to the recently released DC Comics Bombshells Covers – Round 2! Follow this guide and complete your collection of these rare comics while they're still in stores!

Batman and his new team are after a band of thieves in Gotham City – but they're about to develop a new weapon that will make them much harder to stop!! This Bombshells cover features The Huntress rocking out on a classic guitar!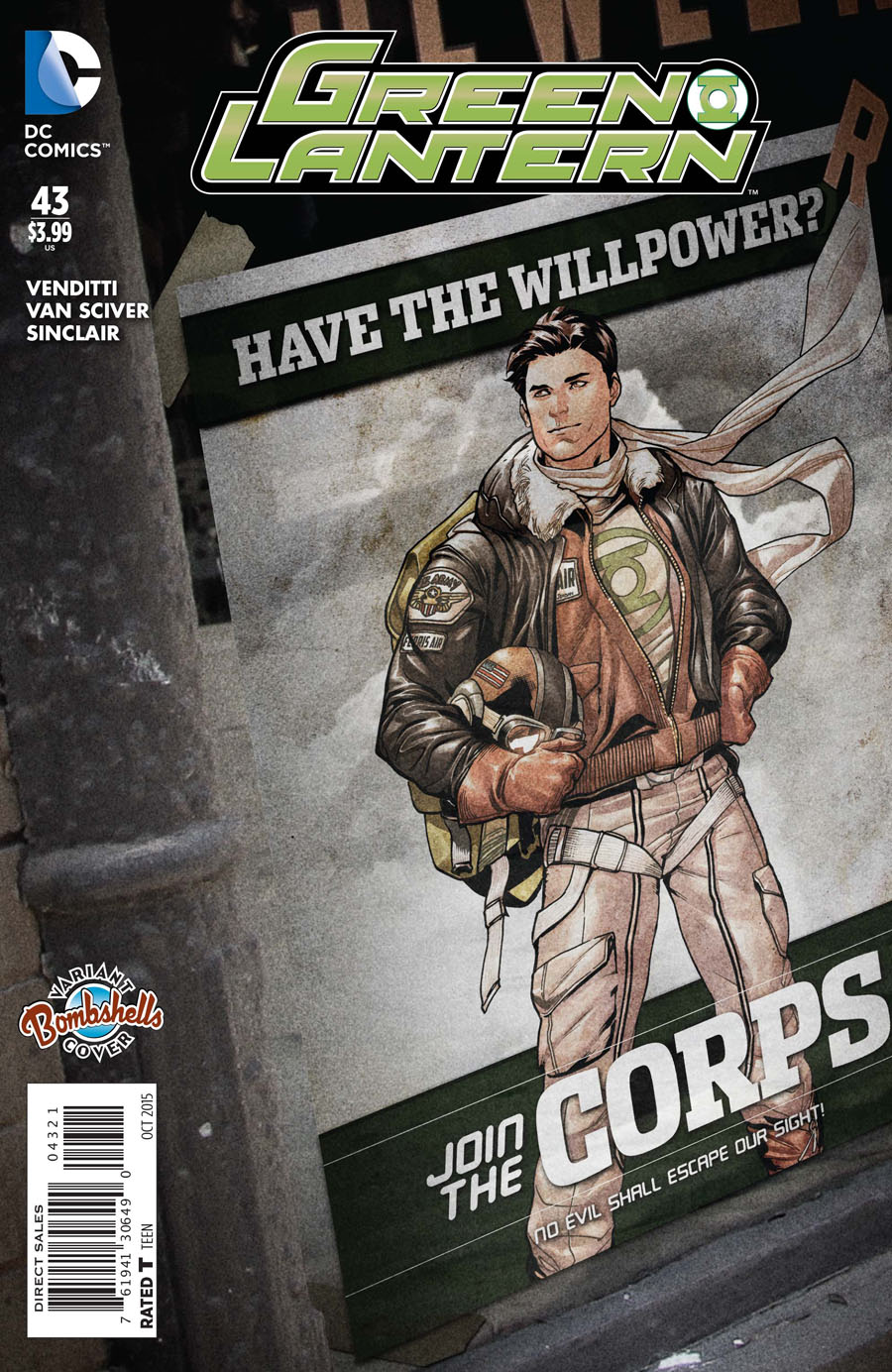 Renegade' continues! Hal Jordan's at the very edge of space confronting an old adversary who may be key in helping the former Green Lantern save the universe! This vintage Bombshells cover features a classic recruitment to "Join The Corps!"

'Truth' continues as Superman must learn to depend on the new Batman's help – but can he trust him? Featuring two lovely Bombshells telling you to "Join the Bombshell Paratroopers!"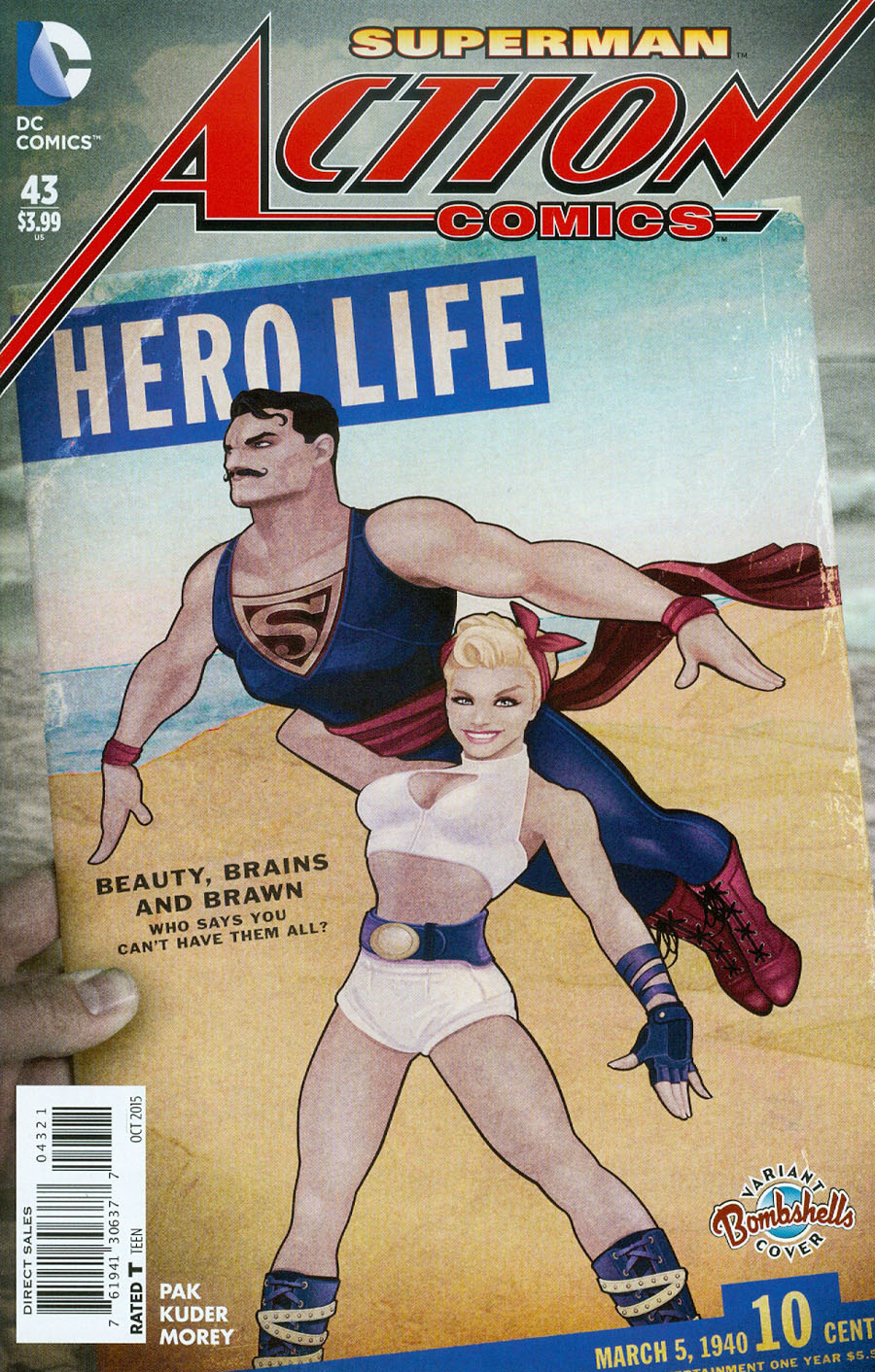 Truth' continues as Superman defies the Metropolis police and faces a new threat from the shadows! This Bombshells cover features a classic cover from "Hero Life" magazine!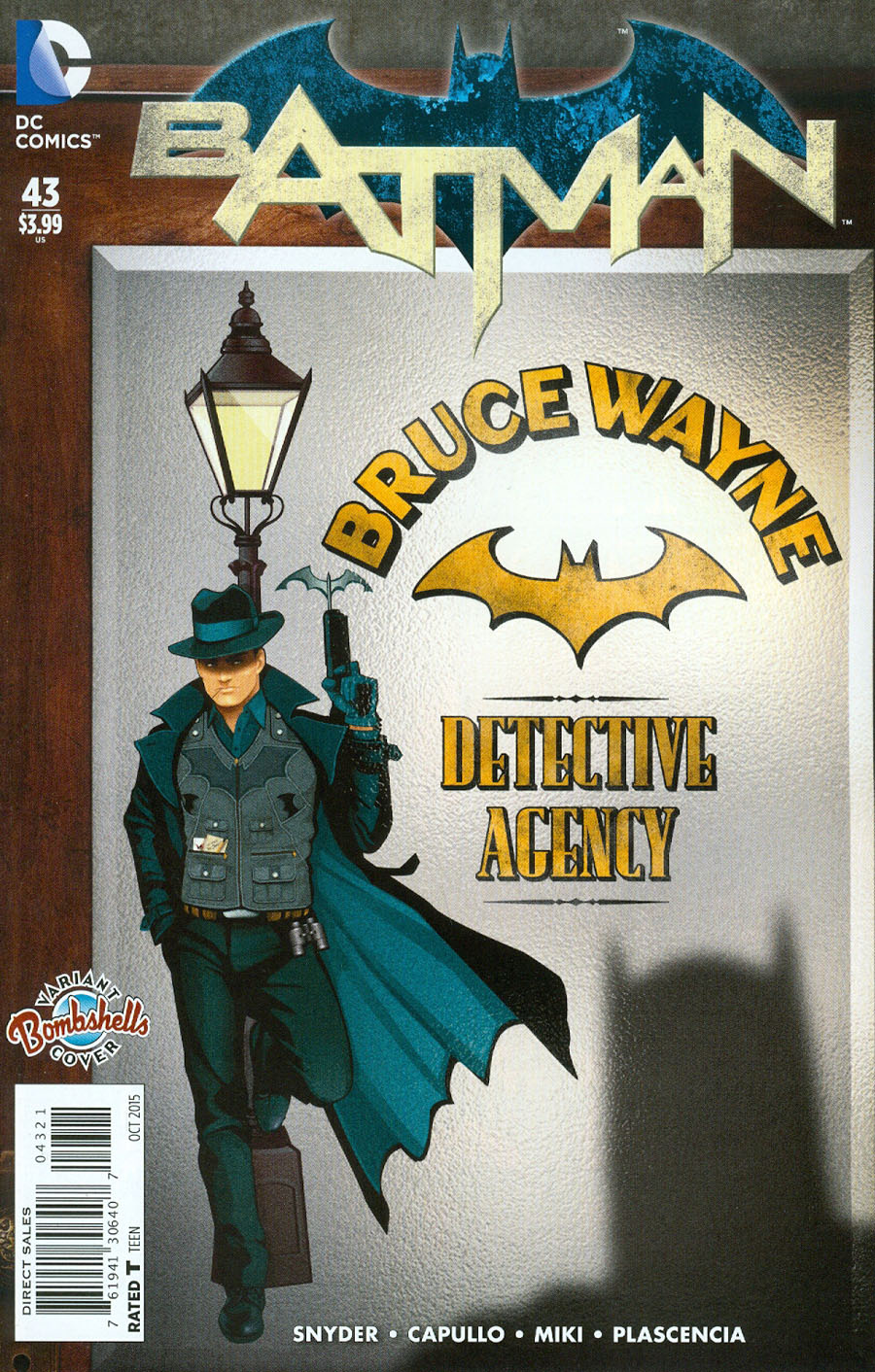 In the start of a new epic, a new villain stalks Gotham City. Will Batman be able to uncover the mystery of Mr. Bloom? Bombshells variant featuring a gangster looking Bruce Wayne and his Detective Agency!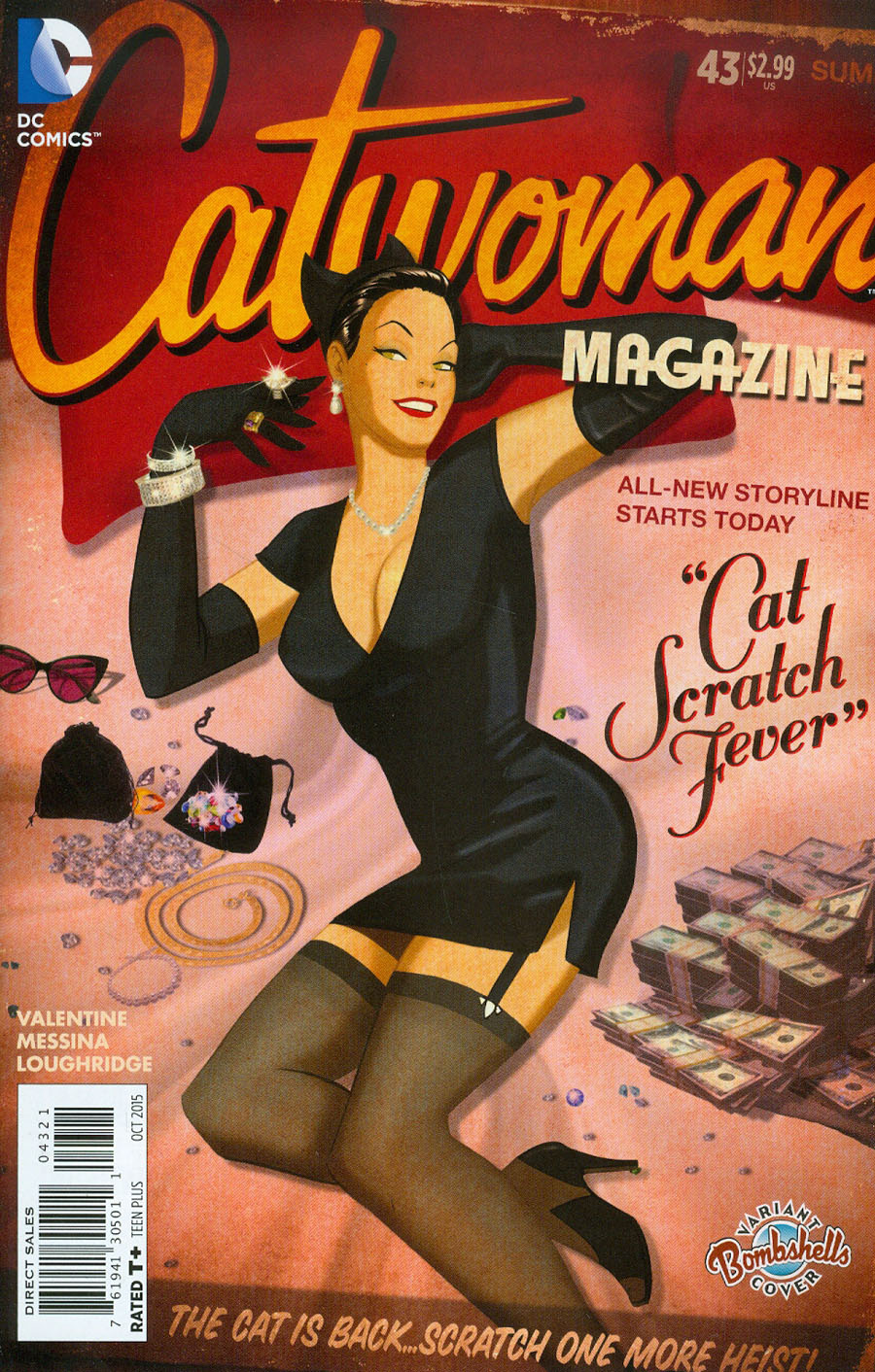 While Selina investigates the mystery of whatever happened to Batman, Spoiler finds a mentor in Eiko. Plus: Antonia makes a dangerous bargain. Selina Kyle has "Cat Scratch Fever" in this classic Bombshells cover!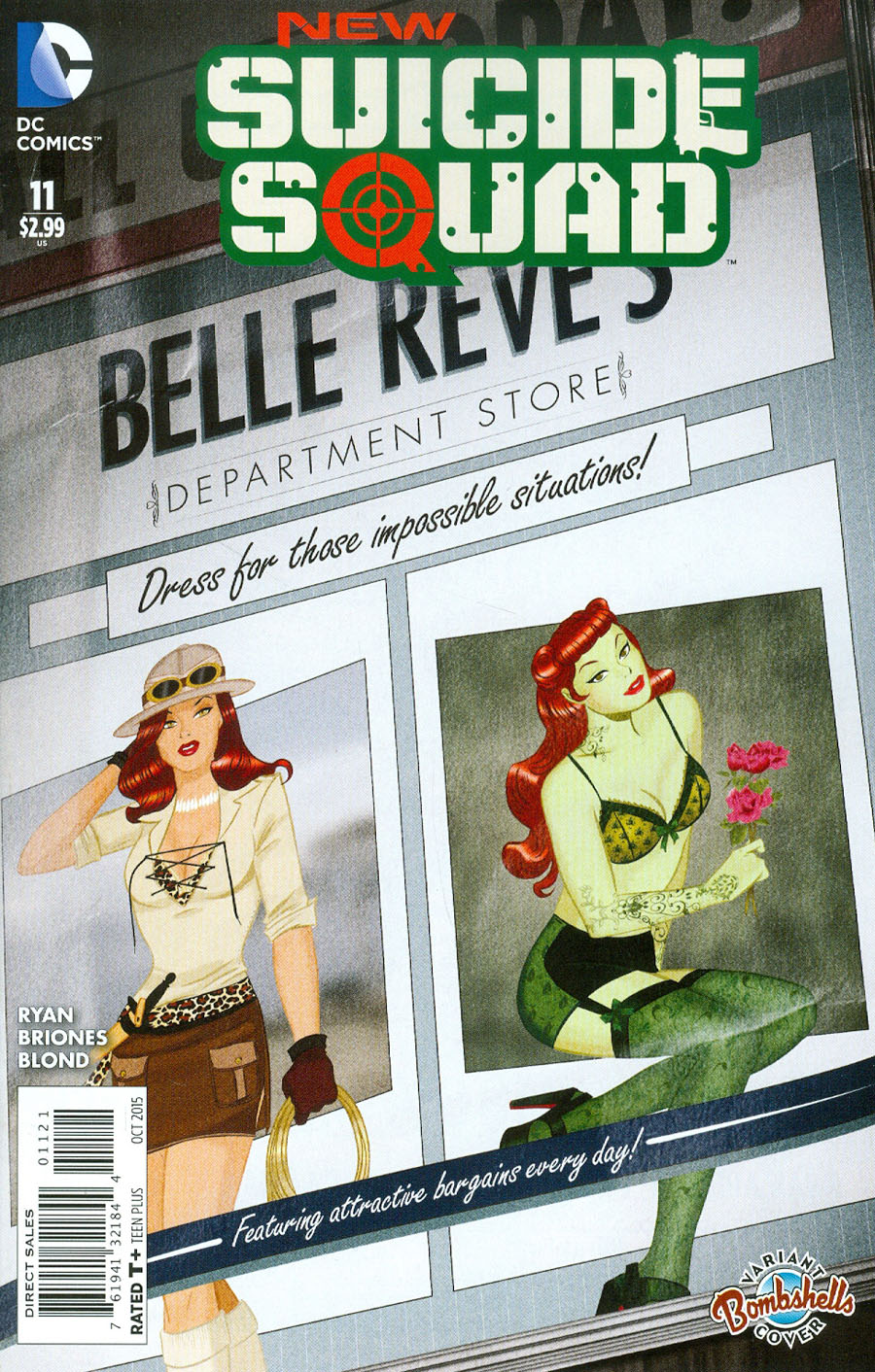 An extremist offshoot of the League of Assassins has taken what was once a shadow war into broad daylight, attacking a crucial energy concern with a view to trading power for super-weapons of mass destruction. It's up to new 'recruits' Deadshot, Boomerang and Manta to save the world without blowing their cover. Poision Ivy and her department store Ad are featured on this classic Bombshells variant cover!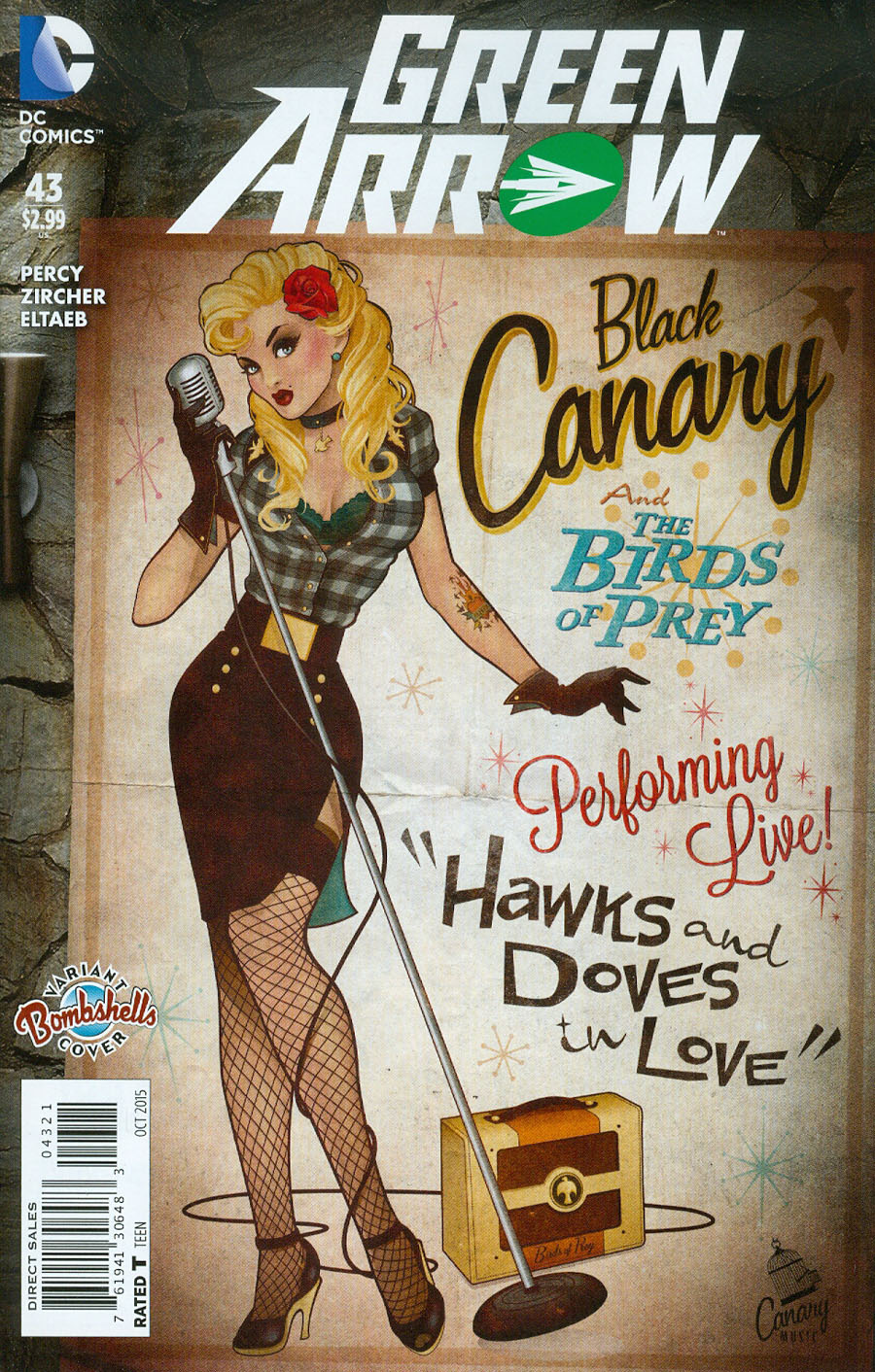 Green Arrow is imprisoned by Mr. Zimm! Despite Oliver's effort to raise Emi as a safe normal kid, she has no choice but to gear up and take to the streets. How can she possibly save Arrow and the citizens of Seattle from the Zimm's army of Panopticons bots?! Check out Black Canary performing live on this rare Bombshells variant!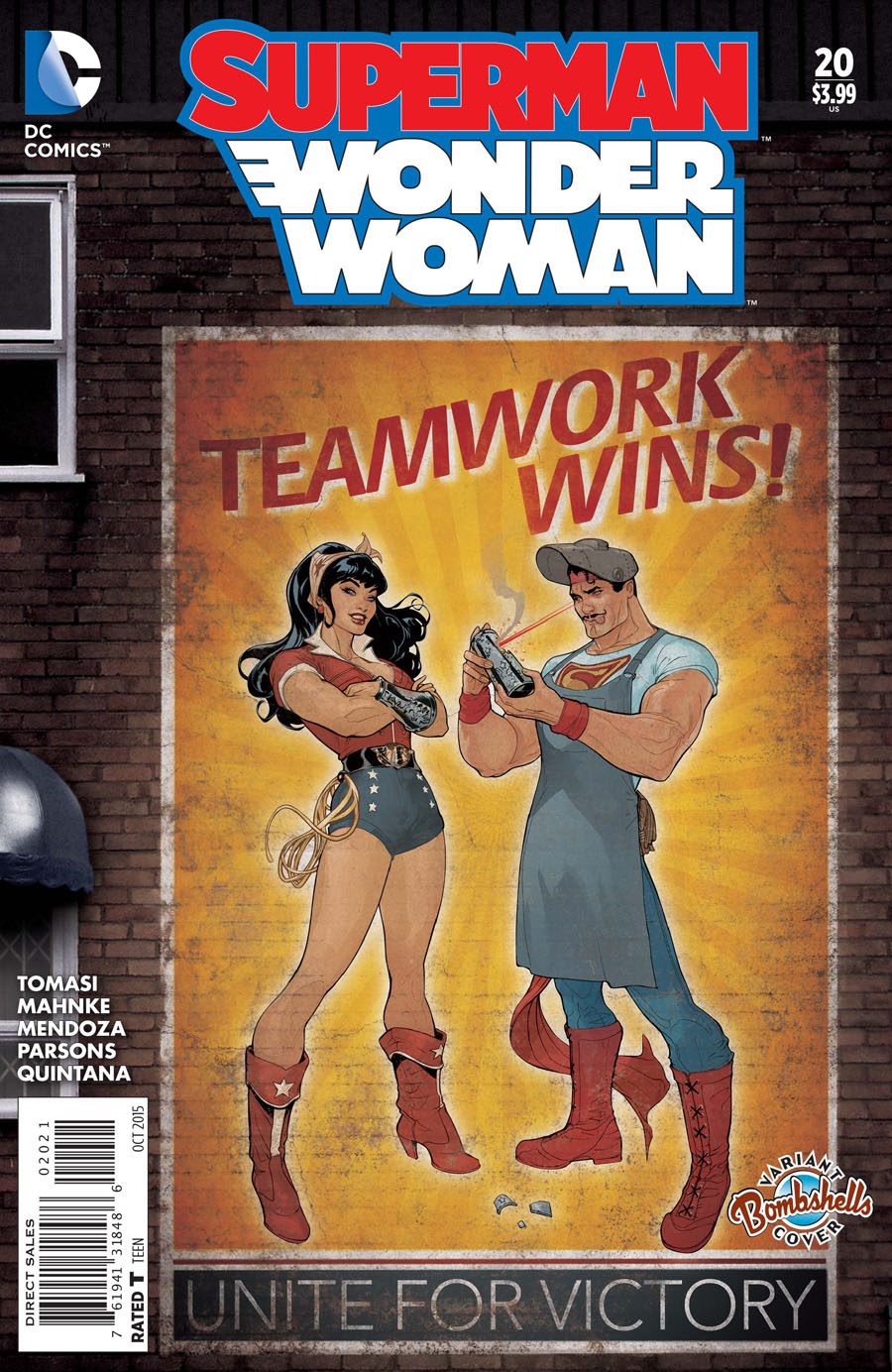 'Truth' continues, and as Superman and Wonder Woman deal with the ramifications of his secret identity being blown, they dig deeper into the disappearance of Lana Lang and Steel, which force them to team up with an unexpected and dangerous nemesis. This classic Bombshells propaganda features vintage Wonder Woman and Superman uniting for victory!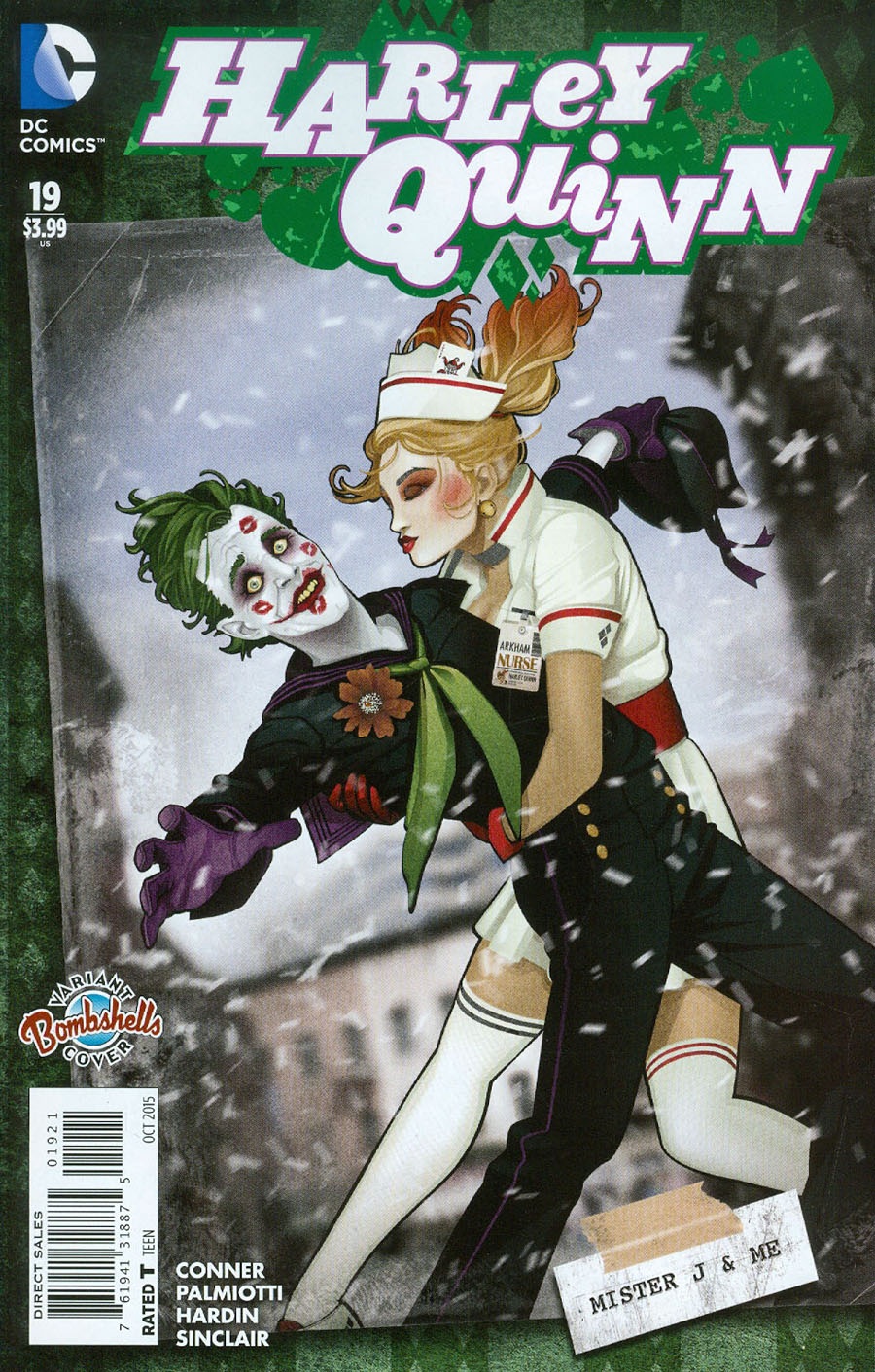 Harley's finding out just how hard it is to be the boss! She's finally ready to put her love life first – if only the Gang of Harleys would let her have a moment's rest! This Bombshells variant features Harley Quinn and Mister J. striking a classic, romantic pose!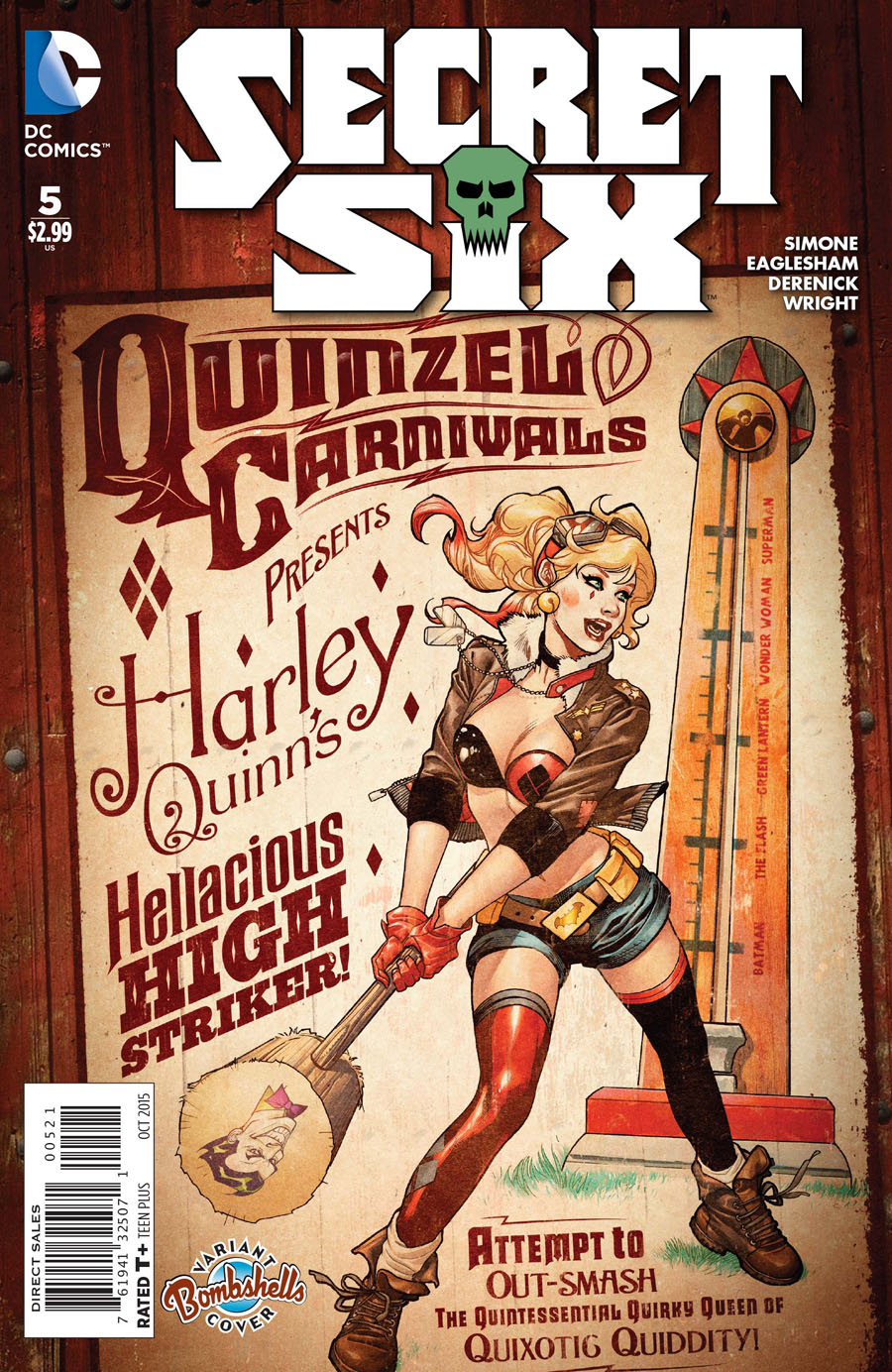 After the initial attack on Big Shot's home (and the shocking revelation of one member's true identity), the team's suburban retreat has been exposed. As the team starts to fracture, this highly dysfunctional band of outcasts prepares for the next strike from Mockingbird! Looks like Harley Quinn is about to smash a classic carnival game in this rare Bombshells variant!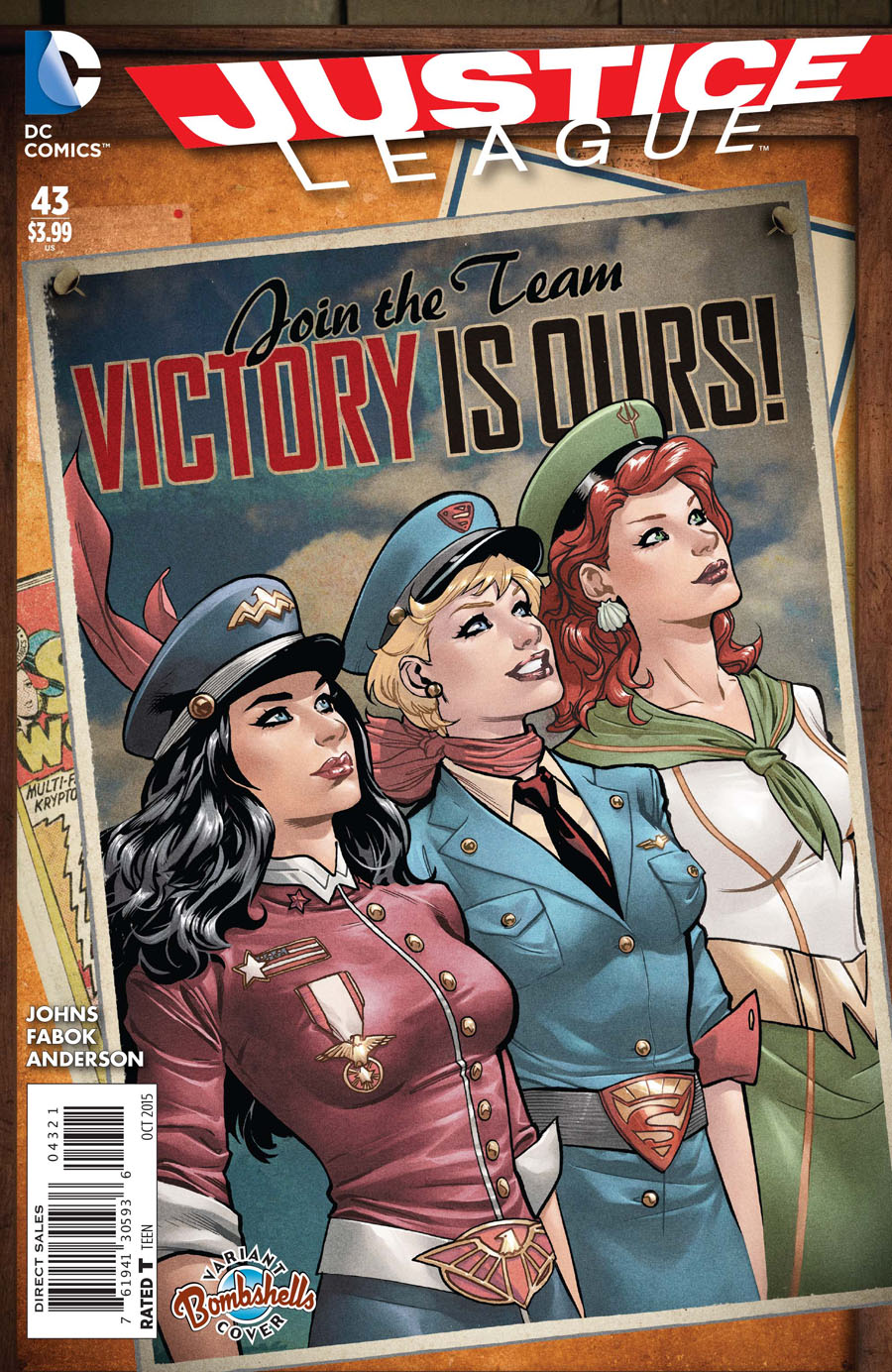 The Darkseid War' event rages on as Batman takes a dark journey into the depths of Godhood and unlocks the forbidden knowledge of the DC universe! Meanwhile, arch-enemies Superman and Lex Luthor must stand together in order to survive, and Wonder Woman leads the Justice League in an offensive against the Anti-Monitor and Darkseid! But what is Grail's true mission during this war, and what is the secret she holds over Wonder Woman? Looks like some famous ladies are trying to recruit you to join the team in this new Bombshells variant!
Donna Troy's fate becomes more clear as she embarks on a journey that will either end her life or begin a new one, while Wonder Woman draws closer to the Amazon who tried to depose Diana as queen! You'll want to sign up for this safari with the classic Bombshells variant cover!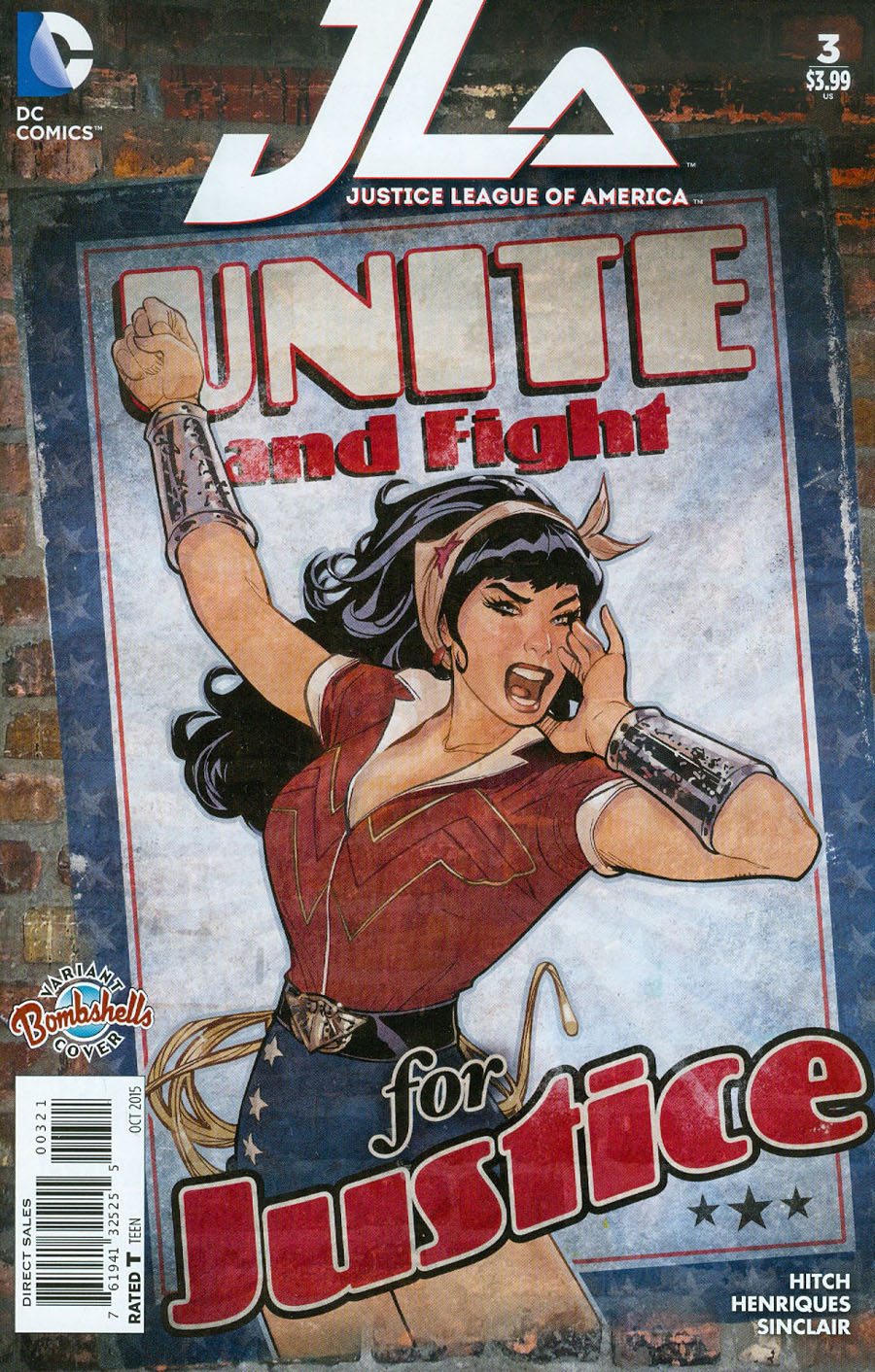 Churches of Rao are being built all over the world. A new world religion has appeared seemingly overnight. Sick people are healed. The world suddenly knows peace. So what's wrong with this picture? The Justice League is about to violently find out. Unite for JUSTICE with this new Bombshells variant cover!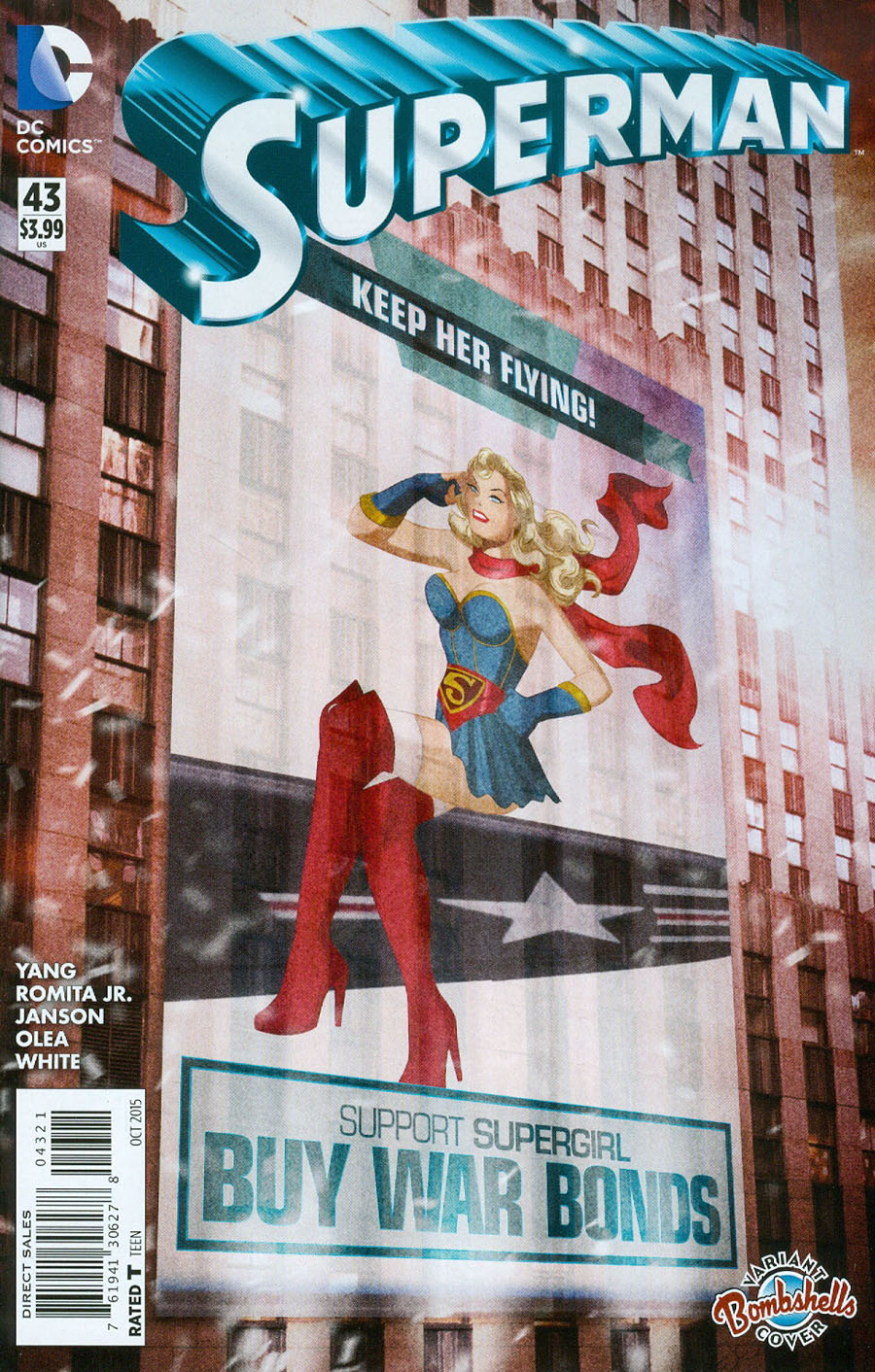 Before 'Truth': Superman's very existence is threatened, and Lois Lane must make the toughest choice of her life! Support Supergirl with this new classic Bombshells variant cover!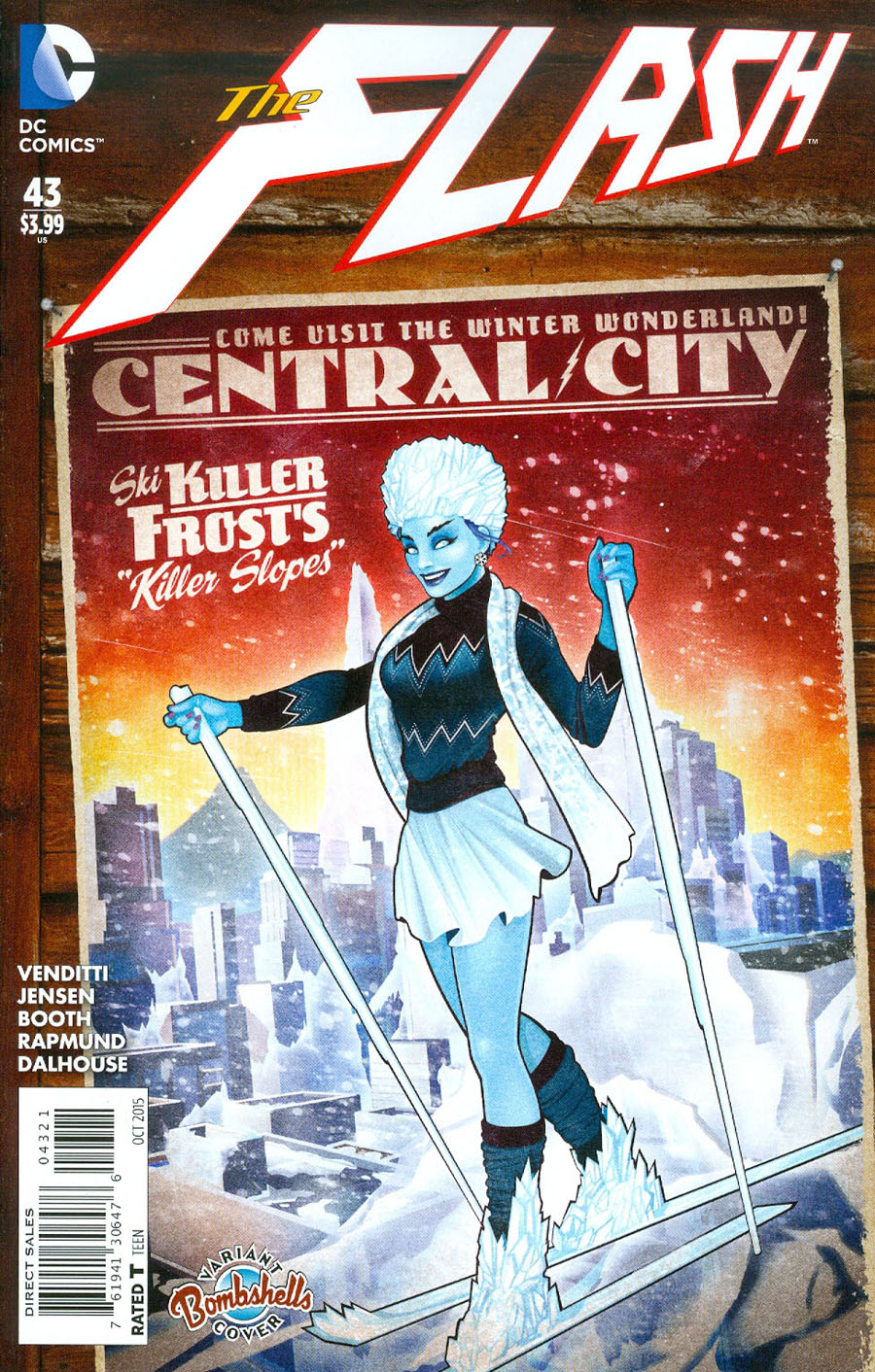 Barry Allen is a man divided, forced to either help his father remain on the run from the law, or bring him to justice. As Barry grapples with that impossible choice, The Flash becomes a target of the Folded Man, a mysterious deadly new villain to Central City who's hell-bent on tearing The Flash apart – literally! You might want to hit the slopes after picking up this Killer Frost Bombshells variant cover!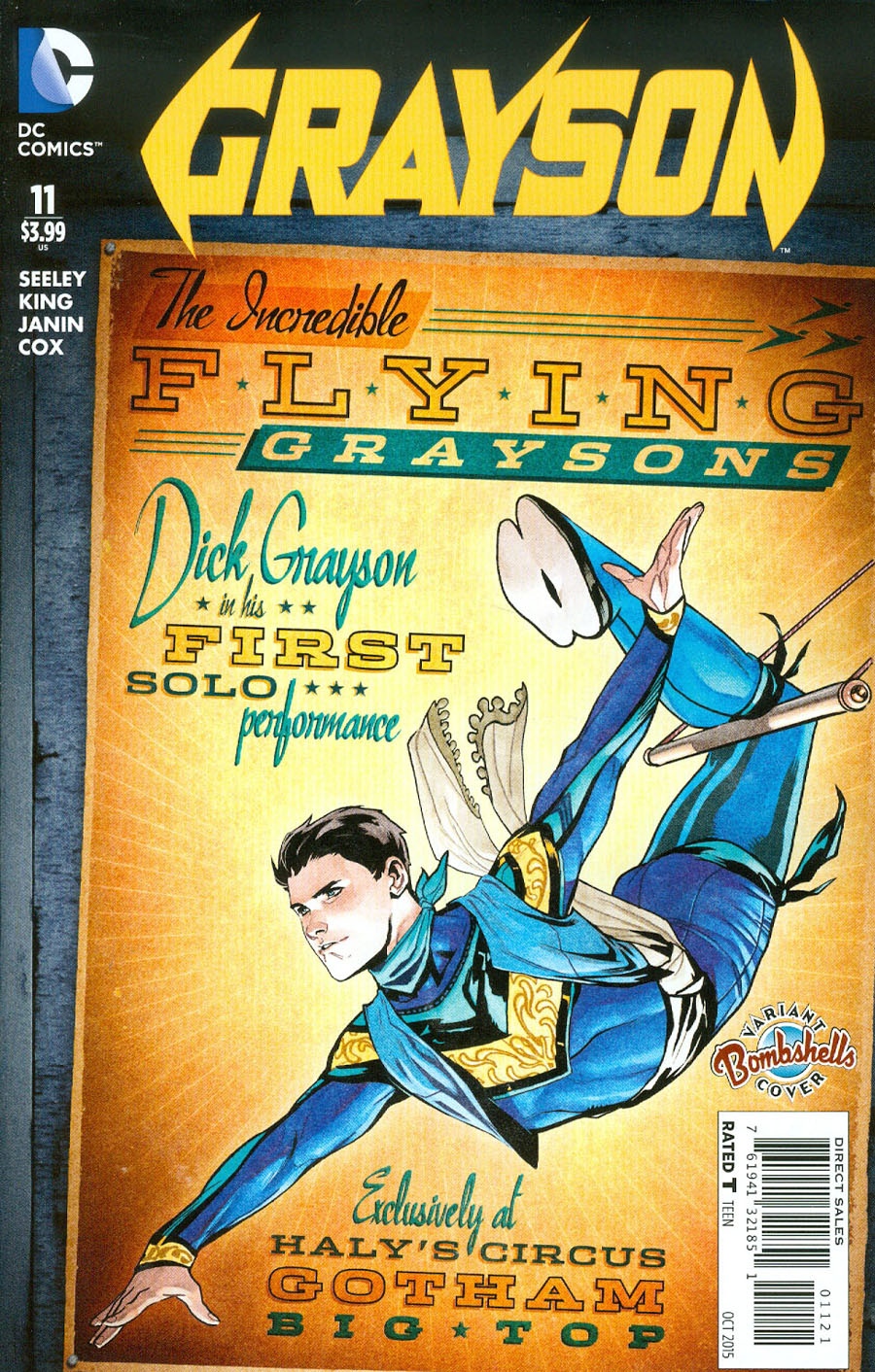 It's Grayson versus… Grayson? To save Agent 1, Dick must face his most dangerous enemy yet: himself. Don't forget to pick up this classic circus Bombshells variant cover, featuring "The Flying Grayson!"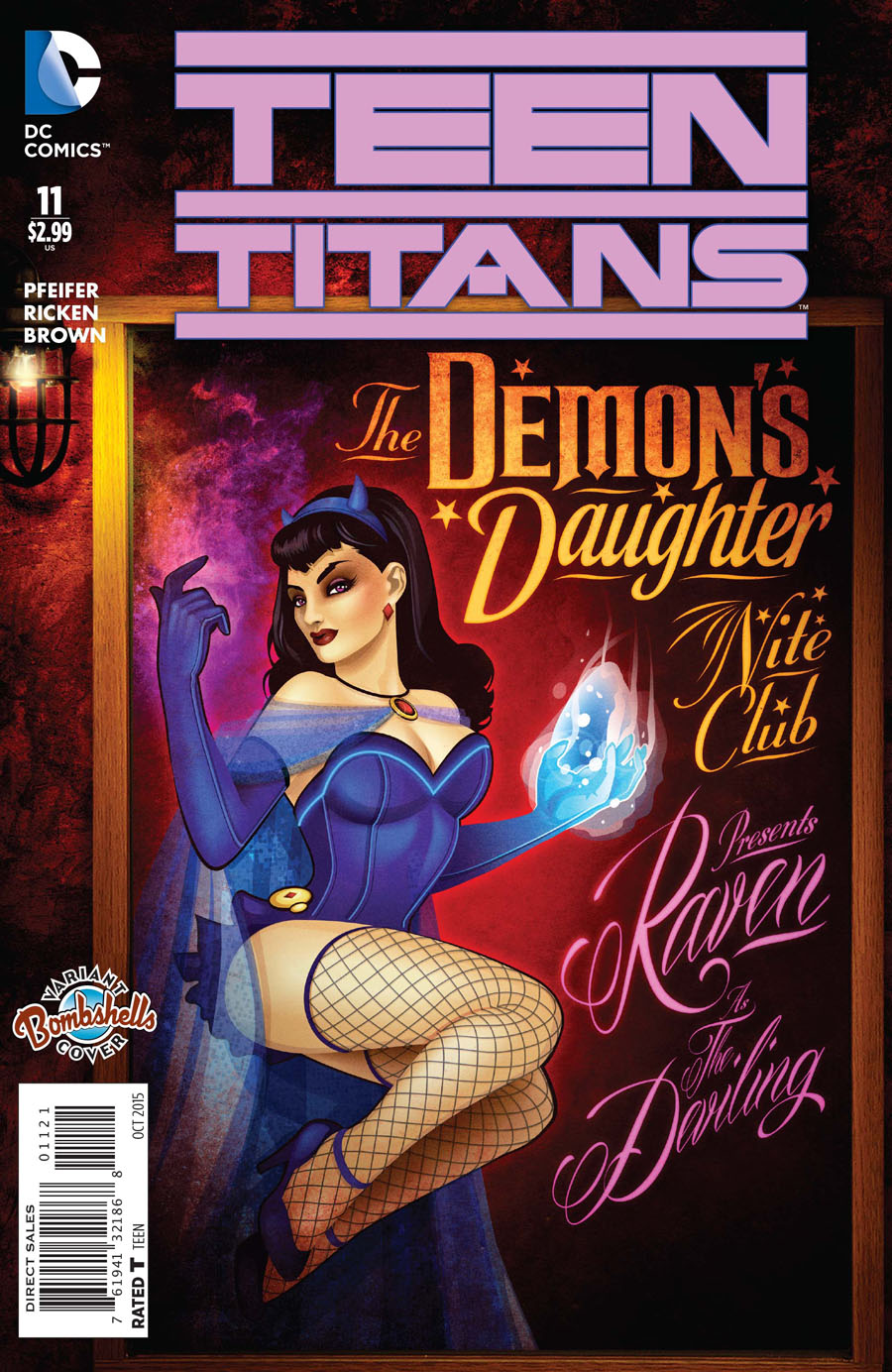 Red Robin draws closer to proving Superboy's innocence! But with the Titans trapped behind bars, in a prison built to house superpowered criminals, how will the truth ever be revealed? This classic Bombshells variant featured a mysterious looking Raven on the cover!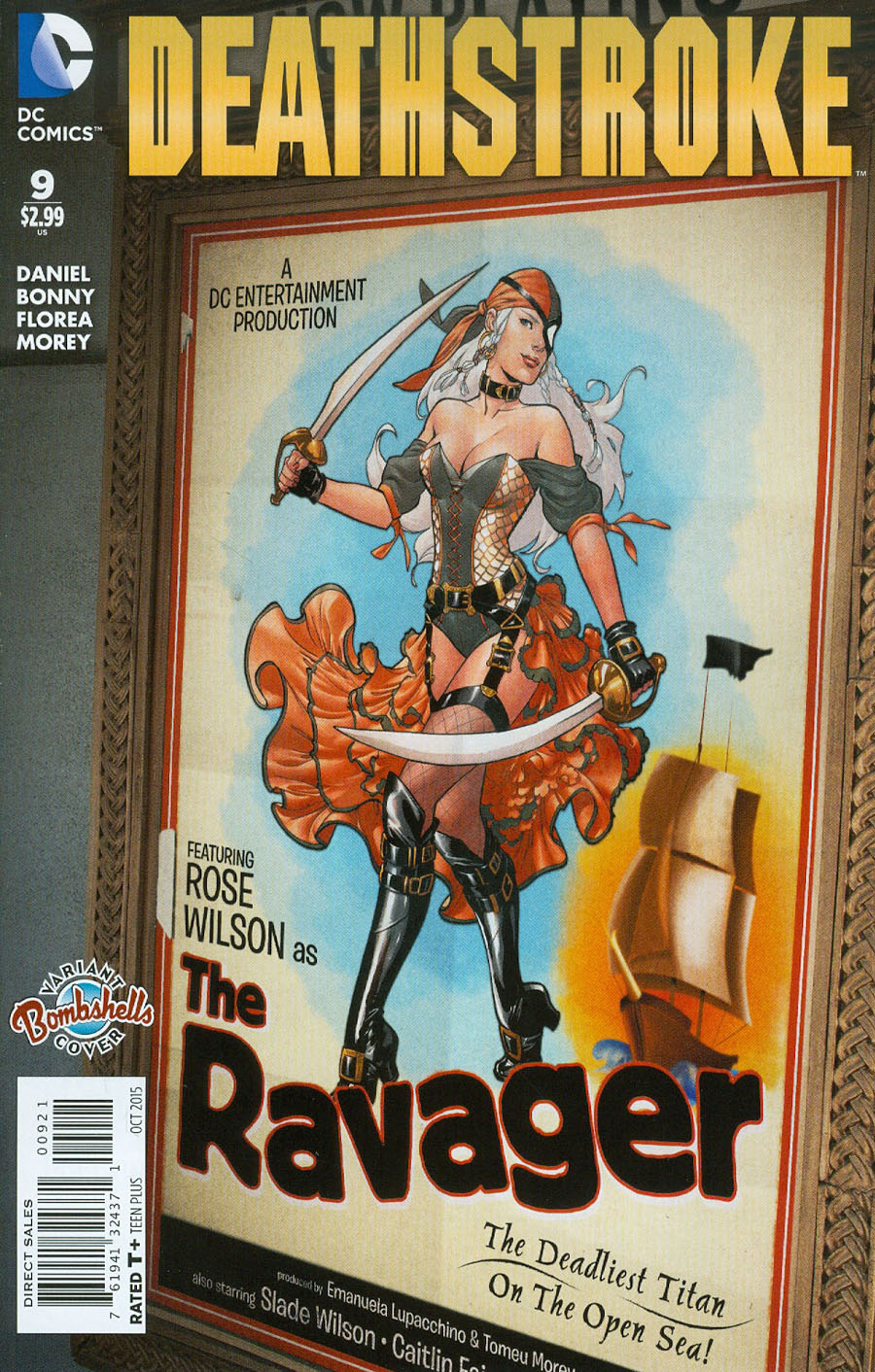 'Godkiller' continues as Superman enters the fray on Paradise Island. It's Man of Steel vs. the ultimate assassin! The Ravager stars on the cover of this beautiful, Bombshell variant!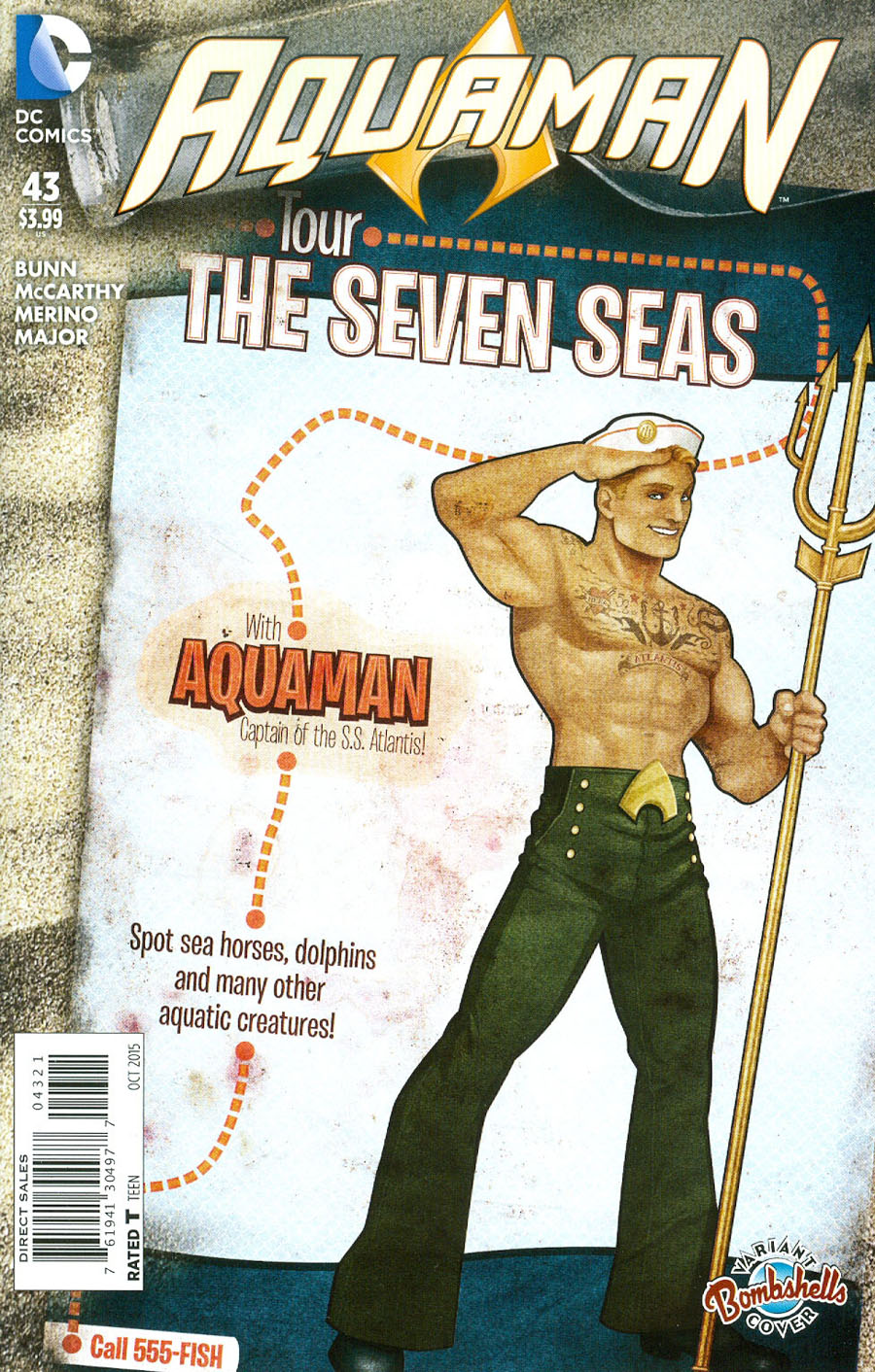 Since his exile from Atlantis, Aquaman has been exhibiting strange new powers. Now learn the secret of these powers as the former king comes face-to-face with Poseidon! And as the Atlantis of old wages war on Earth, the forces behind Arthur and Mera's estrangement are revealed! All is not what it seems… Tour the seven seas with Aquaman and this rare Bombshells variant cover!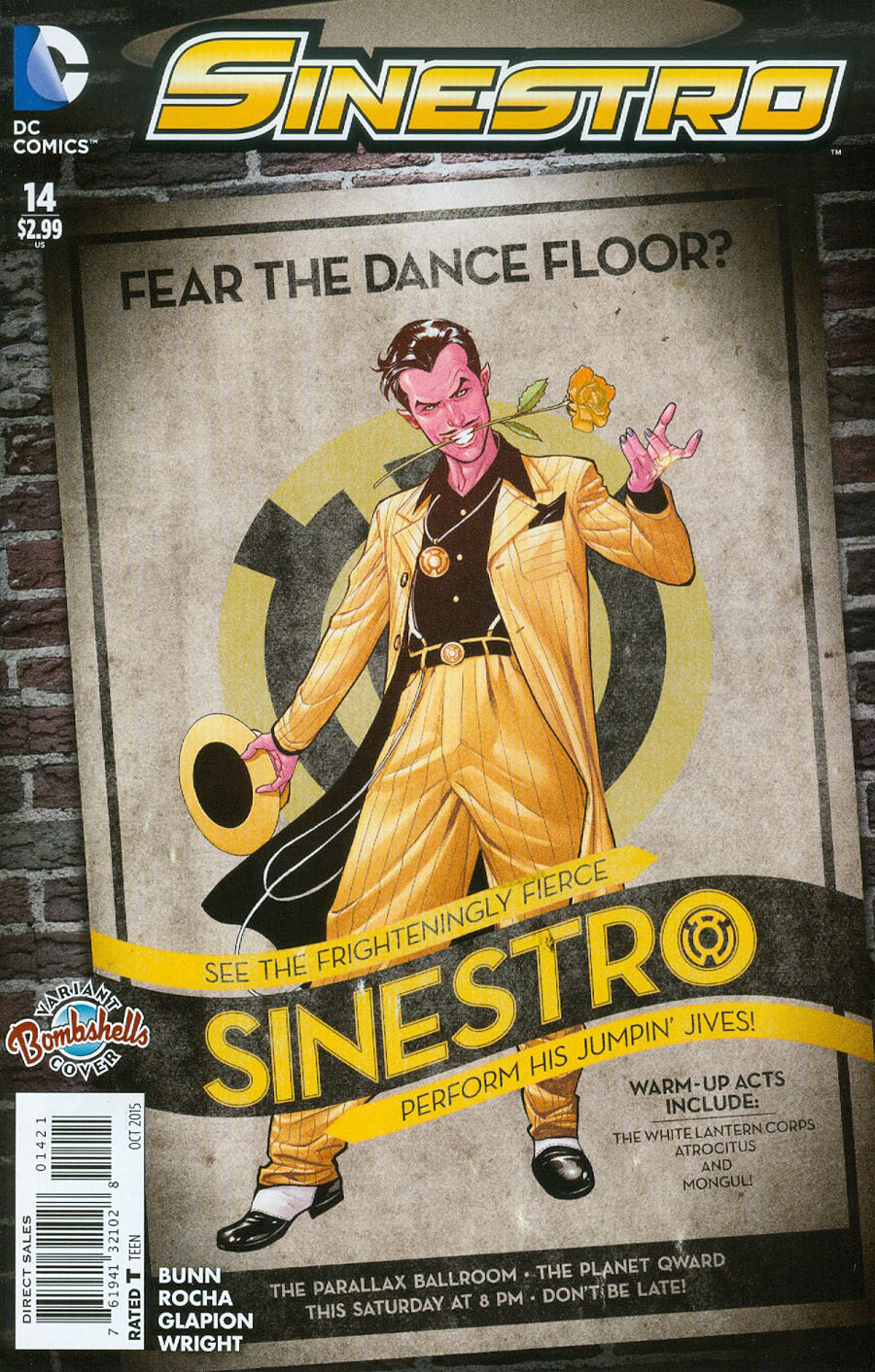 With the absence of the Green Lantern Corps, the Sinestro Corps' influence is growing! And now, it's spreading from Sinestro's base on Warworld across the universe! Don't fear the dance floor with this colorful Bombshells variant, featuring Sinestro!