Eisner Award winning writer, Brian K. Vaughan will be at Midtown Comics Downtown on Thursday, December 18th for a signing of Saga Vol 4 TP and Saga Deluxe Vol 1 HC.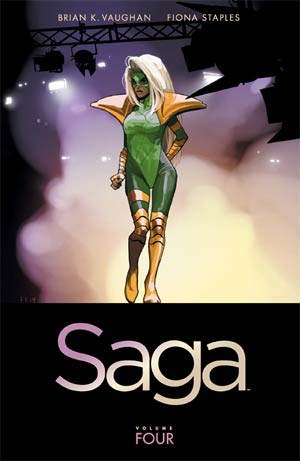 Saga Vol 4 TP – 12/17/14
Writer: Brian K. Vaughan • Artist: Fiona Staples
The #1 New York Times bestseller returns! Visit new planets, meet new adversaries and explore a very new direction, as Hazel becomes a toddler while her family struggles to stay on their feet. Collects SAGA #19-24.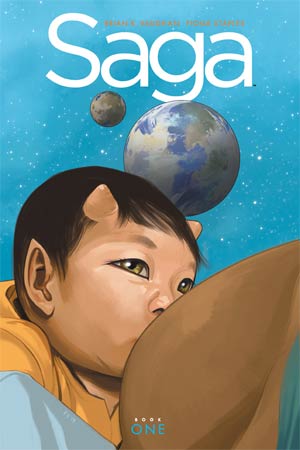 Saga Deluxe Edition Vol 1 HC – 11/19/14
Writer: Brian K. Vaughan • Artist: Fiona Staples

At long last, a deluxe hardcover of the Eisner and Hugo Award-winning SAGA is finally here! Collecting the first 18 issues of the smash-hit series, this massive edition features a striking new cover, as well as special extras, including never-before-seen sketches, script pages, and a roundtable discussion with the creators about how SAGA is really made. Altogether, this hardcover contains over 500 pages for less than fifty bucks!
-In-store purchase of either Saga Vol 4 TP or Saga Deluxe Vol 1 HC required to attend event. You will receive a proof of purchase ticket that will admit one to the signing.
-Note, purchase ticket will not guarantee a signed item, but will work as a claim ticket showing proof of purchase. You will receive a separate ticket once you are in line at the event.
-Limit of two items signed per person.