Did Superman Kill JFK?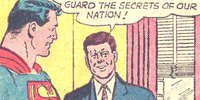 Midtown blog launches: make your voice heard!
That's right! Midtown has entered the world of blogging! Our new blog is the place for news on upcoming events, reviews, previews, videos, and podcasts. Did Superman kill JFK? Our first featured article makes a strong case! Check it out at http://blog.midtowncomics.com and leave a comment, we want to hear from you!




Midtown Comics: official retail sponsor of NYCC!
Join us at the Con for a marathon of mirthful mayhem where Todd MacFarlane, Matt Fraction, and Rick Remender will join our cast of creators doing 'round-the-clock signings at the Midtown booth. We'll offer an exclusive Marvel Comics variant cover, an exclusive Captain America t-shirt from Mad Engine, our own line of New Era superhero hats with exclusive color schemes, and lots of special events; it's all here, with updates daily. Tickets for NYCC are on sale at both Midtown locations!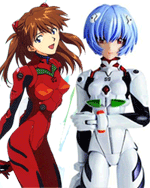 Whole lotta savings going on!
Those who feel that the economy has recovered nicely need not partake in the following cost-cutting measures for frugal fans of funny books. Everyone else can take 30% off ALL manga, 10-50% off ALL action figures, and 30% off Dark Horse, IDW, Image, and independent publishers back issues, from N-Z (with the super-secret codeword). Halloween will be upon us before you can say "boo", so don't wait for a bat to fly in your window to choose an alter ego! Take 30% off ALL Halloween costumes and accessories, and unleash your inner superhero, Vulcan, Stormtrooper, or what have you. All sales are online only.
CUBA: My Revolution. Meet Dean Haspiel at Midtown:

Eisner-nominated, Emmy Award winner Dean Haspiel provides the stunning art for this heart-wrenching first-hand account of Castro's takeover of Havana, in CUBA: My Revolution. From DC Vertigo, written by first-time author and Havana-born artist Inverna Lockpez. Meet Dean at Midtown, Grand Central on Wednesday Sept. 15th!
Believe it,
Thor and Gerry G., aka G-Man


This week's featured eBay item is the Wonder Woman vs. Ares Statue from DC Direct. This statue features an amazing level of detail depicting this epic battle! Don't let it slip away! We also have lots of great vintage magazines, action figures, statues, and more at huge discounts, all available from our eBay page!
THIS WEEK'S CODEWORD SALES! (Ends September 15th.)

30% off Dark Horse, IDW, Image, and Independent Back Issues letters N-Z! Click here to activate this week's codeword HELLBOY. Your discounts will automatically be activated in your cart. So just place the items you want into your basket and check out when you're finished!

ALSO ON SALE THIS WEEK, ONLINE ONLY:
30% off all Manga
30% off all Halloween costumes and accessories
10% – 50% off all Action Figures
Did you get your tickets for the New York Comic Con yet? Well I did! I can't wait, 'cuz NYCC is my favorite show on the East Coast. I have my list ready to go for a weekend of long-box diving. Good thing I just posted nice runs of Uncanny X-Men, Ultimate X-Men, Captain America Vol. 5, Detective Comics, and Daredevil Vol. 1 to help get your back issue list down to a manageable number for the con. With over 5,000 comics added today, I am sure you can find some things to cross off your list!

Stay mint,
Alex Rae!

Ivan Brandon will be signing Weird War Tales #1 and Doc Savage #6 from DC Comics at our Grand Central store today, Thursday, September 9th, from 6:30-7:30 P.M.
Dean Haspiel will be signing CUBA: My Revolution from Vertigo at our Grand Central store on Wednesday, September 15th, from 6:30-7:30 P.M.
Edwin Huang will be signing Skullkickers #1 from Image comics at our Times Square store on Friday, September 24th, from 7:30-8:30 P.M.
New York Comic-Con! October 8th-10th at the Jacob K. Javits Center NYC. Stop by the Midtown Comics booth for amazing creator signings and awesome sales!
Brooklyn Book Festival will take place the weekend of September 10-12 at Brooklyn Borough Hall and has two panels on comics — The International Graphic Novel: Drawing from Life and Comics and Form: Is the Medium Still the Message?

Small Press Expo is an indie comics and art show that will be held September 10 and 11 in Bethesda, MD.

Kids Comic Con Fundraiser! Midtown pal and Kids Comic Con Founder Alex Simmons is taking the Color of Comics exhibition to the Senegalese American Bilingual School in Senegal Africa. Click the link for more info and try to help this great cause!


Midtown Comics Podcast:
This week we enter The Fictory to take a look at the new teaser trailer for Atomic Robo: Last Stop and talk to the film's director Joseph Krzemienski, and concept artist Jeff McComsey. Check it out here and have a listen!
Midtown Comics TV:
Midtown TV is out on assignment! Take a look at our videos!

Midtown's New Release List:
Not everyone realizes it, but our new release list is the most accurate and complete in the industry, BAR NONE. Our list is posted every Thursday afternoon, and includes ALL of the new releases for the following week, complete with links to purchase and reserve. Check it out!

Note: for TEXT-ONLY list, please click the Printer Friendly link/icon at the top right of the Weekly Release list