Welcome back to a week of new deals, universes, Flashpoint and
Fear Itself!

New DC Universe in September:
In the aftermath of Flashpoint, DC Comics will launch a new DC Universe in September! The launch begins with the final issue of Flashpoint and the first new number one: Justice League, written by CCO Geoff Johns and Co-Publisher Jim Lee, both to be released on August 31st. No less than 51 new #1s will be released in September, and every major character will have a new look, thanks to the great artists of DC Comics, spearheaded by Lee and VP of Art Direction and Design, Mark Chiarello. Geoff Johns will write Green Lantern #1, and three other Green Lantern titles will launch as well. Ten of the new #1 titles will spin out from the pages of Justice League #1, including Wonder Woman, Aquaman, and the Flash. Midtown will offer all #1 issues at 35% off cover price for pre-order, and links will be provided in our newsletter of June 22nd. It's all here on the Midtown blog! Ongoing checklist is here! "This is going to be one of the most exciting times in history to be reading comics," says Gail Simone, in a wonderful column on Comics Alliance, in which she welcomes the DC launch.


Back issue incentive covers, Midtown exclusive comics, and more…on the cheap!
It's a week of smokin' hot pre-summer sales, starting with 50% off all back issue Incentive covers and Midtown exclusive comics with the super-secret codeword below. Decorate your lair or fortress in super heroic style and take 10-50% off all statues. Stock up on Summer reading material and save 15-50% off books! What kinda books? Glad you asked: art books, young readers, fiction, how-to, non-fiction, and everything else on our book page!

Alpha Flight #1 creator event!
Celebrate the release of Alpha Flight #1, and join us for a signing event with Greg Pak (Incredible Hulk, War Machine), Fred Van Lente (Amazing Spider-Man, Incredible Hercules), and Mark Paniccia (Hulk, Ultimate Comics) on Saturday, June 18th. More details below in our social calendar.

Flashpoint: More new comics and FREE pins!
Three new Flashpoint mini-series debut next week, and each comes with a FREE Flashpoint pin! For the entire month of June, ALL of the #1 issues of the new Flashpoint mini-series will be accompanied by a free pin. Additional pins can be purchased for $1.99, or spread the love and buy a bodacious bag of 25 pins (for any given title that offers a pin) for only $24.99! Or, you can pre-order a complete set of 16 pins now! The set will be released on June 29th, so you can kick back, relax, and let us collect 'em all for you. Purchase any of this week's pins here, or choose from all of the pins so far here. Flashpoint Grodd Of War #1 will also be released, but does not come with a pin.

FREE Green Lantern pins:
Don't show up at the movie premiere of Green Lantern without a cool movie pin, absolutely FREE, no purchase required, one to a customer, while supplies last! There are three pins to choose from: Beware My Power, Emerald Warrior, and Join the Corps! These pins are now available at our stores in NYC, and are posted online now for shipping next week. If this doesn't prove that you're worthy of a ring, then nothing will!

Fear Itself update:
In Fear Itself Homefront #3, Speedball flees for his life from angry mobs in the grip of the Serpent's fear, and begins the most dangerous mission of all: to unite pockets of resistance around the world! Written by Christos Gage, Peter Milligan, Howard Chaykin, and more! Hear Christos Gage spill all kinds of beans on this week's episode of the Midtown Podcast! In Fear Itself Youth in Revolt #2, young heroes are joining the effort to stem the Serpent's fearful tide…whether they want to or not! Written by Sean McKeever, with pencils by Mike Norton. Don't be afraid to catch up with all of the Fear Itself titles right here.

Subscribe with the Midtown Pull List:
Enjoy great savings with weekly, bi-weekly, and monthly shipping options. There are no fees for our Pull List, and payment is due only at time of shipping.

Follow us on Twitter & Facebook and win big!
We're always giving away great prizes to our fans and followers! This week we're giving away some great signed comics! We give away comics, graphic novels, movie tickets and more! All you have to do for a chance to win is follow us and be a fan!
Review any product on our site, and be automatically entered to win a $25.00 Midtown Comics gift card! What did you think of last week's Wonder Woman Odyssey Vol 1 HC? Be the first to review it, or any other book and you're automatically entered!

Believe it,
Thor and Gerry G., aka G-Man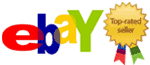 Midtown Comics is a top-rated seller on eBay, so you can rest assured that you are, as always, buying from the best!
This week's featured Ebay item is a lot of He-Man Masters of the Universe Puzzles & Books! This awesome lot features six Golden Press Masters of the Universe storybooks, nine mini-comics, three puzzles, and a book & record combo! We also have lots of great vintage magazines, action figures, statues, and more at huge discounts, all available from our eBay page!
THIS WEEK'S SALES! (Ends June 14th.)

50% off all back issue incentive covers and Midtown exclusive comics. Click here to activate this week's codeword INCENTIVE. Your discounts will automatically be activated in your cart. So just place the items you want into your basket and check out when you're finished!

ALSO ON SALE THIS WEEK, ONLINE ONLY:

10-50% off statues.

15-50% off all books.

Up to 45% off all Tokyopop titles.

These sales are online only.

IN-STORE:

Ongoing: Buy any Tokyopop title, get one free, in-store only
Holy re-launches Batman! DC has gone and re-launched everything. Don't go crazy just yet, as it's a great opportunity to complete runs and grab new readers so this comic book world that we love so much can continue for years. All I want is for somebody in the future to be reading a Martian Manhunter mini while in a penthouse apartment on Mars! So anyway, we've added HUGE runs of great books to our site like Batman, Doctor Strange Vol 2, Fantastic Four Vol 1, Incredible Hulk Vol 1, Iron Man Vol 1, Thor Vol 1, X-Men, Star Wars (Marvel), Detective Comics, Walking Dead, Invaders, treasury-sized comics, Marvel and Monster magazines, Amazing Spider-Man Vol 1, Iron Fist, Daredevil Vol 1, Avengers Vol 1, and so much more. These runs are rolling in by the hundreds, and we strive to add more than 5,000 back issues to our site every week. Now you can order online and pick up in the store! Don't be mad 'cuz our Times Square store doesn't have any Rom Spaceknight; just order the whole run online and have it shipped there for an easy pick up. Also keep in mind that we add more things than just what I mention here, so check out our just added list! We've also added a generous amount of new CGC titles to the site this week.
This Just In! All of our locations will be receiving a bunch of CGC books and new back issues that you will find on the wall behind the counters or above the new releases. For example, Times Square is getting X-Men #1, Grand Central is getting Avengers #1 and Downtown is getting Batman #404 CGC 9.8. Wow!

We buy comics, graphic novels and collectibles! If you've got books you want to sell, e-mail me!
Stay mint,
Alex Rae!


Celebrate the release of the new Fear Itself tie-in Fear Itself: Fearsome Four with writer Brandon Montclare (All-Star Superman, All-Star Batman) and artists Michael Kaluta (Detective Comics, House of Mystery) and Ryan Bodenheim (Halcyon, A Red Mass For Mars) at Midtown Comics Downtown!

Midtown Comics Downtown is hosting a special signing with the creative team of the new Marvel book Alpha Flight #1! Meet writers Greg Pak (Incredible Hulk, War Machine) and Fred Van Lente (Amazing Spider-Man, Incredible Hercules) and editor Mark Paniccia (Hulk, Ultimate Comics) at the special event!


Flashpoint: Kid Flash Lost #1 Signing!

Join us in celebrating the release of Flashpoint: Kid Flash Lost #1 with writer Sterling Gates (Supergirl, World's Finest, Green Lantern Corps) at Midtown Comics Downtown!

The next book for the Midtown Comics book club will be Northlanders Vol. 1 with special guest, creator Brian Wood (DMZ, Local, Demo)!! Remember you get a 25% discount on the book in-stores when you mention the book club! Check out this great write up from MTV GEEK about one of our previous book club meetings!

Writer Marjorie M. Liu (Black Widow, Dark Wolverine) will be signing X-23: Killing Dream HC and more at Midtown Comics Times Square's Top Floor!

All-star writer Grant Morrison (All-Star Superman, Batman Inc.) comes to Midtown Comics Grand Central to celebrate the release of his new book, Supergods! Supergods will be available at all three Midtown locations on July 19th. Purchase is required to get on line. Limit of two items signed per customer.

| | |
| --- | --- |
| | Writer Matt Fraction gives us his commentary on Fear Itself #3! Take a look! |
| | This week Thor and Dimitrios talk to Marvel writer Christos Gage about his work on the hit series Avengers Academy. We also go into detail about writing the upcoming Captain America: Super Solider video game and the new Dark Horse series Angel and Faith! |
Not everyone realizes it, but our new release list is the most accurate and complete in the industry, BAR NONE. Our list is NOW POSTED EVERY WEDNESDAY afternoon, and includes ALL of the new releases for the following week, complete with links to purchase and reserve. Check it out!
Note: for TEXT-ONLY list, please go to the New Release List, and uncheck the "Show Images" button