Welcome back to a bloggerific week in comics!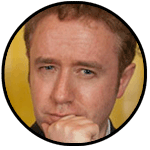 Midtown Blog:
Midtown Comics gets a shout-out in Ultimate Avengers #3 (Mark Millar must like us), Raphael talks about his favorite book Chew, what it has to do with cibopathy (whatever that is), and how it features one of the few Asian-American protagonists in all of comics! Meanwhile, Hal's Did Superman Kill JFK article is the darling of conspiracy theorists everywhere! It's all on the Midtown Blog!




Cross the Rainbow Bridge to Midtown!
Everyone's favorite Thunder God is back in a big way. With a new movie hitting theaters soon, Thor is Marvel's new golden boy. This week Thor #615 hits the wall. This is the first issue with the all-new, all-star creative team of Matt Fraction and Pasqual Ferry. This is a perfect place for you to hop onto one of Marvel's best series, and with this new creative team it's only going to get better!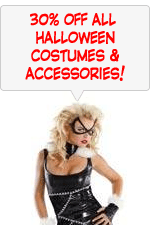 No tricks, just treats!
This week we've got four sales that'll blow your mind! 30% off ALL manga, 10-50% off ALL action figures, and 25% off All Back Issues letters O-S with the super-secret codeword. I'm already in the planning stages of another award-winning Halloween costume, so hurry up and get 30% off ALL Halloween costumes and accessories, and try to beat me! We've got it all — superheroes, Vulcans, Stormtroopers, so suit up and roll out! Online only.


Skullkickers #1 comes to Midtown!

The next hot book from Image comics is here! Skullkickers is the tale of two mercenaries entangled in a high-class assassination plot and nothing — not werewolves, skeletons, or black magic — will stop them from getting paid. Plus, we've got artist Edwin Huang signing issue #1 at our Times Square store on Friday, Sept. 24th, details here! This book is not to be missed!
Midtown Comics at NYCC: Official Retail Sponsor of NYCC, booth #2143!




Please welcome Garth Ennis, Todd McFarlane, and Paul Levitz, who will join our cast of creators doing 'round-the-clock signings at the Midtown booth. Check out our exclusive NYCC variant cover of Uncanny X-Force #1 by J. Scott Campbell, as well as our exclusive Captain America shirt from Mad Engine. Plus, as the official NYCC retailer for New Era, we'll have a super selection of superhero baseball caps. There are tons of special events and it's all here, updated daily. Tickets for NYCC are on sale at both Midtown locations!
Award-winning indies:

This past weekend the Ignatz Awards were held at the Small Press Expo in Maryland and if you follow indies like we do you'll know that we've got books available from the winners including: Outstanding Artist Eddie Campbell's Alec: The Years Have Pants, Outstanding Anthology or Collection Masterpiece Comics by R. Sikoryak, and Outstanding Graphic Novel Market Day by James Sturm. Be sure to check out these award-winning indie books!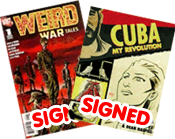 Signed comics are online and in store!
Did you miss out on our recent signings? We've got you covered. We have copies of Weird War Tales #1 signed by Ivan Brandon, and Cuba: My Revolution signed by Dean Haspiel available for cover price online and in store! Take a look!
Believe it,
Thor and Gerry G., aka G-Man


This week's featured eBay item is an awesome Legion of Super-Heroes Archive Edition Lot. This lot includes volumes 1-6 of Legion of Super-Heroes Archives. This is a great way to get the entire back story for the new Legion series that Paul Levitz is currently writing. We also have lots of great vintage magazines, action figures, statues, and more at huge discounts, all available from our eBay page!
THIS WEEK'S CODEWORD SALES! (Ends September 22nd.)

25% off All Back Issues letters O-S! Click here to activate this week's codeword OMAC. Your discounts will automatically be activated in your cart. So just place the items you want into your basket and check out when you're finished!

ALSO ON SALE THIS WEEK, ONLINE ONLY:
30% off all Manga
30% off all Halloween costumes and accessories
10% – 50% off all Action Figures
Whew! I've been getting ready for cons, a new store, and our regular online comic database updates, and boy are my Overstreets tired. This week, among over 5,000 issues uploaded, we've included good runs of Hellblazer, Web of Spider-Man, Iron Fist Vol. 1, Batman and Birds of Prey. The one thing that's been taking up most of my time is sorting through a large collection to fill up our brand-new downtown store opening next month. You sometimes forget how many 2099 books Marvel published in the '90s. Well that's all for today I have to get back to work, my life depends on it.
Stay mint,
Alex Rae!



| | |
| --- | --- |
| | Edwin Huang will be signing Skullkickers #1 from Image comics at our Times Square store on Friday, September 24th, from 7:30-8:30 P.M. |
| | The Lord of the Rings – The Two Towers: On October 8th and 9th in New York City the score to The Lord of the Rings: The Two Towers will be performed live at Radio City Music Hall by 300 musicians, beneath an immense 60-foot projection of the film. Watch and hear The Lord of the Rings in this once-in-a-lifetime spectacular! For tickets call Ticketmaster 866-858-0008 or Visit www.TheRadioCityLOTRconcert.com. |
| | New York Comic Con! October 8th-10th at the Jacob K. Javits Center, NYC. Stop by the Midtown Comics booth for amazing creator signings and awesome sales! |


Midtown Comics Podcast:
This week we celebrate our one-year anniversary with superstar guest Alan Moore. We hope… Check it out here and have a listen!
Midtown Comics TV:
Midtown TV is out on assignment! Take a look at our videos!

Midtown's New Release List:
Not everyone realizes it, but our new release list is the most accurate and complete in the industry, BAR NONE. Our list is posted every Thursday afternoon, and includes ALL of the new releases for the following week, complete with links to purchase and reserve. Check it out!
Note: for TEXT-ONLY list, please click the Printer Friendly link/icon at the top right of the Weekly Release list