Yay! Kato's back (and so is the Green Hornet)!
30% off all Green Hornet comics and GNs, and everything else from Dynamite!
The Green Hornet's sting will tickle your funny bone in the new action-comedy epic bromance barreling its way into your local multiplex! Seth Rogen has the title role, Jay Chou is Kato, and Cameron Diaz is…very, very talented! In celebration of the new movie, we're gonna save you some green, so take 30% off ALL Green Hornet comics and graphic novels from Dynamite Entertainment by superb creators like Kevin Smith, Matt Wagner, Alex Ross, Phil Hester, and more. We've also got some super-cool Green Hornet collectible figures and DVDs for advance order. We're so excited, we're extending the sale to 30% off ALL comics and graphic novels from our friends at Dynamite Entertainment, including Garth Ennis' The Boys, the newly re-launched Vampirella, Red Sonja, and many other great titles. This sale is online only.

Green Hornet stuff in-store:
Starting tomorrow, we'll be giving out FREE copies of Kevin Smith's Green Hornet #1, FCBD edition, at all three of our NYC locations (while supplies last).
Save more green! Books, collectibles, and boxes.
Save 15-50% off ALL collectibles, in this ever-popular sale, to help boost your collection of articulated plastic heroes! Our fabulous book sale continues, with 15-50% off fiction, art, how-to, young readers, and all other books. Save 30% off DC back issues, T-Z (with the super-secret codeword below), and 30% off all comic boxes, to provide a place to store all of those delectable DC back issues! Sales are online only.


DC Comics: Save even more green!
DC continues to hold the line at $2.99! Check out some of this week's awesome $2.99 releases: Batman #706, Batman Streets of Gotham #19, Brightest Day #18, Green Lantern Corps #56, Justice League of America #53, Power Girl #20, Supergirl #60, and Superman/Batman #80!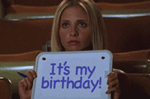 Buffy's Birthday Bash!
Head down to Midtown Comics Downtown on Wednesday, January 19th as we celebrate Buffy the Vampire Slayer's birthday and the final issue of Season 8, Buffy #40! We'll have a Buffy trivia & costume contest with tons of great prizes provided by Dark Horse Comics. We'll also be having a sale of 25% off all Buffy books and merchandise Downtown all day! The party will be from 4-6 PM at our Downtown store, so RSVP on Facebook and get your party on!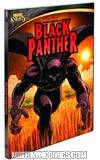 Black Panther: The hardest working man in showbiz!
T'Challa continues to cover for his pal Daredevil in Black Panther, Man Without Fear, and also manages to find time to star in his own DVD, Marvel Animation Presents Black Panther. Based on the smokin' hot graphic novel from acclaimed filmmaker/writer/producer Reginald Hudlin and legendary comic book artist John Romita Jr, the DVD delivers no fewer than six action-packed episodes.
The Midtown forum launches: make your voice heard!



Help us multiply our magnificent multitude of Midtown minions by the millions! Here's how: Just sign up for the all new Midtown Comics forums at http://superfandom.com/forums Once you're there you can get the conversation started and give everyone a piece of your mind! Superfandom.com is THE place to talk comics, movies, games, and everything else we love! Check it out today!



Previews orders for January are due by 01/27/2011. Don't dilly-dally, don't delay, submit your Previews order today (I got an 'A' in rhyming in first grade)!



Don't train your dragon; SLAY IT!
Our Times Square and online stores now carry a full line of Wizards Of The Coast's Dungeons & Dragons 4th Edition gaming books, modules, and more! Build characters, wage campaigns against your enemies, slay those pesky dragons! Check out the full selection here.



New People and NCM Fathom are bringing the world premiere of Gantz to movie theaters nationwide for a one-night live event on Thursday, January 20th at 8:00 pm ET/ 7:00 pm CT/ 6:00 pm MT/ 8:30 pm PT. This live-action feature, based upon the popular Japanese manga and anime series by Hiroya Oku, is the ultimate survival game. Following the feature, the two stars, Kazunari Ninomiya (Letters from Iwo Jima) and Kenichi Matsuyama (Death Note) will participate in an exclusive live interview that can only be seen at this event.
Follow us on Twitter & Facebook and win big!
Can't wait to see Gantz on the big screen? We'll be giving away free tickets to this one-night-only event to some of our lucky followers and fans this week! So make sure you follow @MidtownComics on Twitter and become a fan on Facebook for a chance to win!
Write a review, win some revenue!



Now when you visit Midtowncomics.com and write a review for a product on our site, you'll automatically be entered to win a $25.00 Midtown Comics Gift Card! Just be the first to review a product and you're automatically entered! We'll be drawing a new winner every month! Give it a five star rating, or a thumbs down — it's your call!
Believe it,
Thor and Gerry G., aka G-Man


This week's featured eBay item is a Spider-Man and Green Goblin Bowen mini bust set! These classic Bowen mini busts are new and in the box! Just imagine: Spider-Man squaring off with the Green Goblin, right on your shelf! We also have lots of great action figures, statues, collectibles, and more at huge discounts, all available from our eBay page!
THIS WEEK'S CODEWORD SALE! (Ends January 19th.)

30% Off DC back issues letters T-Z! Click here to activate this week's codeword TERRA. Your discounts will automatically be activated in your cart. So just place the items you want into your basket and check out when you're finished!

ALSO ON SALE THIS WEEK, ONLINE ONLY:

30% off all Dynamite Entertainment Books.
10 – 50% off all Collectibles.
We've added a mountain of back issues to our web site this week to keep you company if you get stuck indoors due to all the snow! Dark Hawk, Dark Horse Presents, What If… Vol. 1, all volumes of Titans titles, Spidey Super Stories, Action Comics, Punisher, Batman minis, Adventures of Superman, every volume of Legion of Superheroes, Catwoman, and Uncanny X-Men are now online, waiting for you. I also send new stuff at least three times a month to all three of our store locations. Times Square got some great old Doctor Who novels in this week, among other great books. Online or in-store we always have great back issues waiting for you!
If you've got books you want to sell you can always e-mail me!
Stay mint,
Alex Rae!




Buffy the Vampire Slayer birthday party!
Celebrate the release of Buffy Season 8's last issue at our Downtown store with a Buffy Birthday Bash! Trivia & costume contest, prizes and more! Wednesday Jan. 19th at Midtown Downtown!
Midtown Comics Downtown is now open! Come check out our new store!

Midtown Comics Blog:
Marvel presents a first look at X-Men #8 written by Victor Gischler with interior art and a variant cover by Chris Bachalo! Take a look at the covers and first four pages!

Midtown Comics TV:
Midtown Comics TV and The Action Room teamed up to bring you great interviews and coverage of the Jim Lee signing we had Downtown! Take a look here!

Midtown Comics Podcast:
This week artist Amy Reeder stops by to talk about her work on the Madame Xanadu Vol. 3 trade and the upcoming Batwoman title with J. H. Williams III. Check it out here! We'll be back next week in full force!

Midtown's New Release List:
Not everyone realizes it, but our new release list is the most accurate and complete in the industry, BAR NONE. Our list is posted every Thursday afternoon, and includes ALL of the new releases for the following week, complete with links to purchase and reserve. Check it out!
Note: for TEXT-ONLY list, please go to the New Release List, and uncheck the "Show Images" button.