It's that time of the year! The past 12 months have whizzed by in a FLASH (puns always intended)! There was a lot going on in the year 2011… let's take a look at some of the best 2011 had to offer!
BEST ONGOING SUPERHERO SERIES: IRREDEEMABLE
Irredeemable has been slowly, but surely upping the ante. This year, we saw the Plutonian go into super jail, get placed in the heart of a sun (which is an insane asylum for crazy powerful aliens) break out, and come BACK to Earth to destroy it! How AWESOME is THAT? What more can Plutonian do to the poor planet? Do ANY of the super powered people of the planet stand a chance? BOOM! Studios has a great hit with this book, and we can't wait for more.
Honorable Mention goes to: Invincible and Daredevil. Invincible is always excellent, particularly with the Viltrumite War! Daredevil is one of the most fun books Marvel puts out, and is one of my eagerly anticipated books every month!
BEST ONGOING NON-SUPERHERO SERIES: UNWRITTEN
Fables has been king of Vertigo for a while, and Walking Dead and Chew are perennial favorites from Image Comics, but this year, Unwritten has the standout . Tommy Taylor's tale started in 2009, but it REALLY picked up in 2011. Tommy discovered the true nature of the machinations of his father Wilson, learned the true nature of fiction, and is on a collision course with the Cabal. Throughout all of this, creative team Mike Carey and Peter Gross have delivered the goods with great dialogue and pacing, and beautifully rendered art.
Honorable Mentions go to: Fables and Chew
BEST INDEPENDENT BOOK: HABIBI
Craig Thompson's latest offering, about a mythical Arabic-esque land, is another wonderfully written, beautifully drawn work. Thompson has a knack for drawing you into powerful, personal stories (see his previous work, Blankets). Craig's only produced a handful of graphic novels, but he's done a great job with all of them. The fantastical nature of Habibi marries modernity and myth really nicely, and the hodgepodge of different cultures and beliefs was an interesting and bold choice.  Definitely check it out if you have some free reading time (the book is massive!).

BEST NEW ONGOING SERIES: DAREDEVIL
Most of comics has been trending to dark and gritty since about 1986 (Thank You Alan Moore and Frank Miller), which means that few comics have fun with themselves. While there's nothing wrong with Batman busting up bad guys and cleaning up Gotham, you never see him smile (well, Dick Grayson smiled… Bruce? Not so much). Daredevil by Mark Waid and Paolo Rivera/Marcos Martin has been a fun book, and that's a challenge, particularly considering Daredevil's recent history. Waid's stories acknowledge this dark past, but it also does something that no one has before: allow Matt to try and work PAST his problems, instead of bury him. How much crap can a person go through before they just say "Enough's enough!" and they decide to really live? The art is also really gorgeous as the covers of Rivera and the internal art of Martin. Beautiful series, and another one written by Mark Waid. The man knows what he's doing!
Honorable Mentions go to  Demon Knights and Animal Man. I enjoyed both of the series IMMENSELY, but it's still early on in the lives of these two books to really say they're the best, especially when we've gotten 7 issues of DD and only about 3 or 4 of Demon Knights and Animal Man.
BEST MINI SERIES: CRIMINAL: LAST OF THE INNOCENT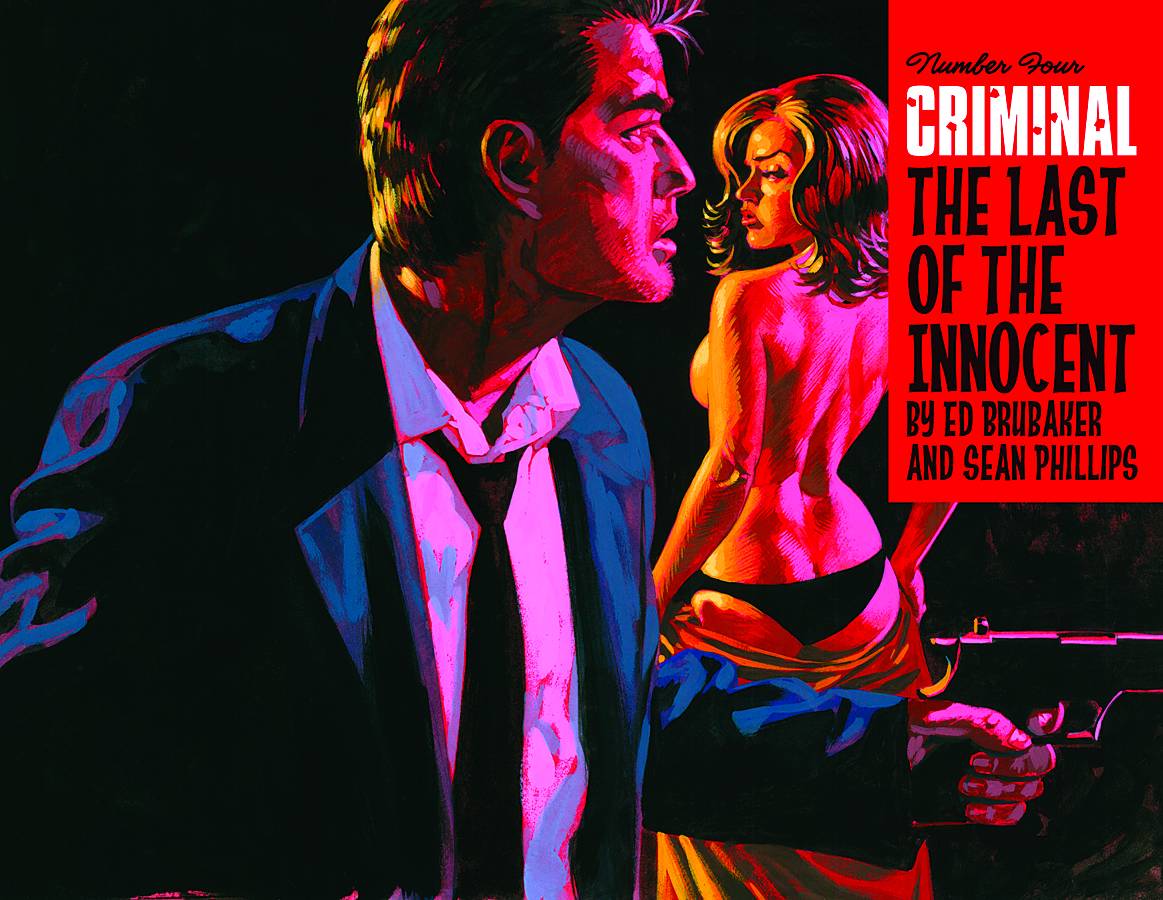 Ed Brubaker wrote this in tribute to his late father and, in a way, a tribute to Archie and his group of friends. Without saying too much, if you took Archie, Jughead and all the gang at Riverdale, and put them into a hard-boiled, noir world, this five issue mini-series is what you'd get. It's a darkly humorous take on the Riverdale crew, and Sean Phillips artwork is (as usual) brilliant in the series. We've enjoyed Criminal the past few years, and this latest installment is arguably our favorite.
An honorable mention goes to Batman: Gates of Gotham, written by Scott Snyder, Kyle Higgins and drawn by Trevor McCarthy. It's an excellent entry into the Batman mythos.
BEST ARTIST (MARVEL): STUART IMMONEN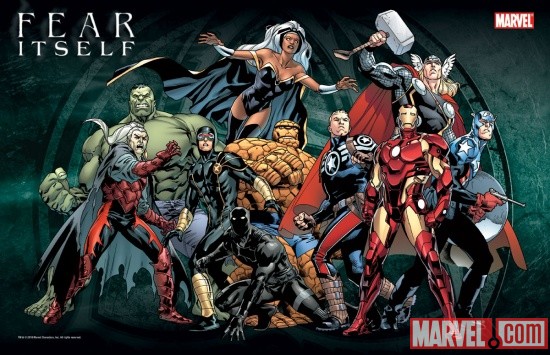 Fear Itself was a solid series, with great writing by Fraction, but Stuart Immonen (with inker Wade Von Grawbadger and colorist Laura Martin) really knocked it out of the ballpark. The series is one of the prettiest we've seen from Marvel in a while, and it's a nice reminder of how awesome Immonen can be (he's been in comics for years, including working on the Electric Blue Superman run). Here's to more great work from this team in 2012!
BEST WRITER(s) (MARVEL): MATT FRACTION/JASON AARON
Fraction and Aaron are only two of the designated "Marvel Architects", but they've  made a big impact this year. Fraction had been writing Marvel's big guns Thor and Iron Man, but with this year's Fear Itself, he joined the group of major event writers. Jason Aaron also joined the ranks with the X-Men event, Schism. Both of these series devastated the Marvel U and set the stage for the next year of events.
BEST ARTIST (DC): TRAVEL FOREMAN
While most people would pick their top artist by how good their style looks, Travel Foreman's style doesn't look good in the typical sense. It's gross. Disturbing. Gory. Which means it's perfect for Jeff Lemire's Animal Man series. Animal Man's story involves the web of life, and how he connects to animals. In Lemire's new series, there' s a counter force to that, and it is, well gross, distrubing and gory! Foreman's art really does it justice, and while it may not be traditionally pretty, it's beautiful nonetheless.

BEST WRITER (DC): Scott Snyder
Scott Snyder first hit our radars with a non-superhero book, American Vampire. Scott took over DC's  namesake book (People forget "DC" stands for "Detective Comics", or at least it used to), and really ran off with it. Along with Gates of Gotham, Scott really showed a knack for telling Batman stories. With the New 52, Scott hopped from Detective Comics to Batman, and he's continuing the good work, as well as penning the excellent Swamp Thing. 2011 was big for Scott, and we expect even bigger from him in 2012!
NEXT BIG THING: Nick Spencer/Jeff Lemire
We just couldn't pick between the two. Nick's been responsible for some really good miniseries over at Image, spanning the spectrum of storytelling from Forgetless to Existence 2.0/3.0. Then came Morning Glories, arguably the Indy hit of 2010. In 2011, Nick took the step into mainstream comics with Iron Man 2.0 and Ultimate Comics X-Men at Marvel, and T.H.U.N.D.E.R. Agents at DC.
With Jeff, he's already well known for his independent work. His Essex County Trilogy is a tearjerker, and he also started publishing through Vertigo in recent years, with the post-Apocalyptic Sweet Tooth, but he dipped his toe in the superhero waters with Superboy, then married both the creepiness of Sweet Tooth with the superheroic world and gave us two wonderful series: Frankenstein: Agent of S.H.A.D.E. and Animal Man. Animal Man is arguably the best series of the New 52, and Frankenstein isn't so bad either. Both series are still pretty new, so I expect Lemire's star to really take off in 2012!
BIGGEST EVENT OF THE YEAR: The New 52
How could this NOT be? Never in the history of comics has a company redone their entire universe so drastically. Comic institutions like Action Comics and Detective Comics got renumbered, entire origins of characters rewritten, new creative teams springing up left and right! Not only did they relaunch the DCU, but they also ADVERTISED, in movie theaters and on TV. The mainstream media was actually talking about COMIC BOOKS for a while, and we're always happy to see that happen. Sure, comic book movies are awesome, and watching shows like Smallville and Big Bang Theory are fun, but to have people actually talk about the comics themselves? We here at Midtown love comics, and we love putting comics into peoples' hands. With that kind of mainstream attention, it brought comics to the social consciousness. So of COURSE the New 52 is the biggest event of the year, it might even be the biggest event of the DECADE!
On a personal note, 2011 was pretty good to me too, Bloggerino. The legendary Grant Morrison, my favorite writer of all-time, did a signing at our Grand Central store for his new Supergods book, and I finally got to meet him for the first time! It was an unbelievable experience and it's one of the many perks of working here at Midtown (posting on the blog ain't that shabby either!)
Well that's it for now, enjoy the holidays and enjoy those comics!
Stay Bloggy My Friends!
– Raph