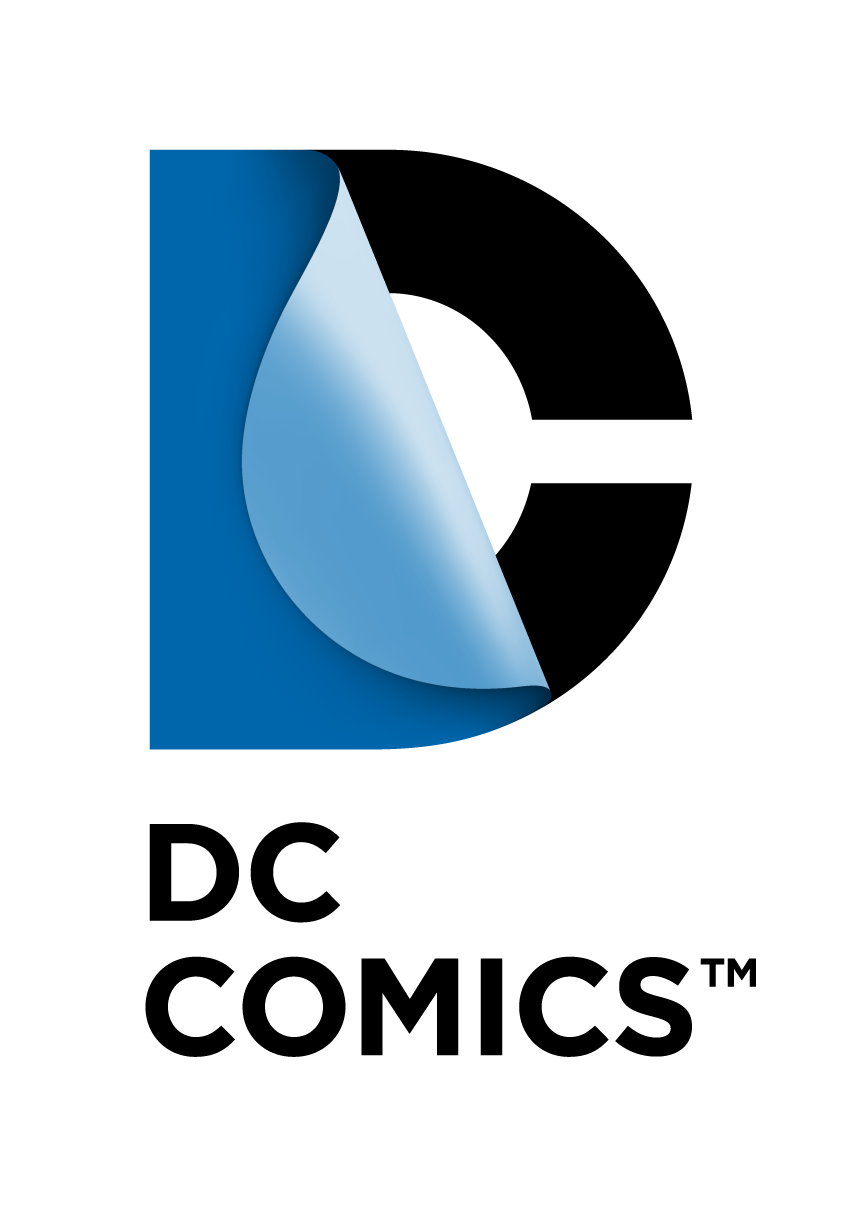 Midtown Bloggerino! Ready for the summer?!? Summer is here, (and humid in NYC), and to heat things up in the comics world, DC decided to do a little thing… REBOOT THEIR ENTIRE UNIVERSE!!!

They didn't even tell Aquaman!
DC has done this before of course, with mixed results (Crisis on Infinite Earths, Zero Hour), but never this drastically. On August 31st, there will only be 2 new DC Comics released that week: the final issue of Flashpoint and the first new number one: Justice League, written by CCO Geoff Johns and Co-Publisher Jim Lee! A total of 52 new #1's will be released in September, and every major character will have a new look, thanks to the artists of DC spearheaded by Lee and VP of Art Direction and Design Mark Chiarello.

New #1's , New Looks, New Readers…?
Working at a large retail comics retail store, I got to talk to a few customers about the big announcement, and the two trains of thought that you'd expect pull up to conversation station:
1) Trepidation over changes being made, particularly the drastic renumbering of every book.
2) Excitement over new readers, real change being made to stories, a fresh new start.
And to be honest to you, fellow Bloggerino and fellow comic book fan, I have the same two thoughts travelling through my head. I've been a fan of DC characters since I was three years old. My first memories involve Adam West and George Reeves (thanks to TV syndication, not that old!), and I have a very clear idea of what these characters should be and what they could be. It's hard for me to accept any wild changes to my favorites, like Superman and Batman. I don't want them to lose their iconic look or their sense of history. Particularly for Detective Comics and Action Comics, they are comic book institutions. I asked Paul Cornell for writing tips on writing Action #1000 after all! If they restart now, I'll be 110 years old by the next time!
A lot of the arguments from traditional/longtime fans have been of a similar thread. On the other hand, as a comics reader, I'm a child of the 90's. When I started collecting comics back in 1997 (Also the same year Midtown Comics opened! Hmmm..), Superman was a blue energy being, Barry Allen and Hal Jordan had given way to Wally West and Kyle Rayner, and Wonder Woman had become the Goddess of Truth. Some may call this era one of the most dubious in comics, but it was also one of the most innovative. DC took big chances with these changes, and they're still here, 14 years later, as am I. I started comics at a time of great upheaval and nontraditional change. Could there be another group of fans that will start comics come August 31st? That's what DC is gambling on. They got me with time they changed everything, who's to say they won't get more people?

MY Justice League… blasphemous to some!
So I guess what I have to say is this: I am excited and nervous about the major changes. Every decade or so, the status quo has to change, the old guard may not like it, but the old guard isn't going to be here forever. There have to be younger fans, newer fans, that are introduced to the comics we all know and love. How many people are there left that remember Superman not being able to fly? How many people remember the Golden Age with any clarity? As the years go by, things NEED to change in order to keep people coming back. And through all of the change, it's the core concepts of the character you like, not the minutiae.
I have always loved Superman, but some people may disagree with my idea for his cape (the longer the better, Silver Age Supes cape is way too short!), but all Superman fans still love him for what he represents: the morality, the heroism, the fact that he's always there to save the day, the power… those won't change.
DC, it's editors, artists and writers, know enough about the core concepts of all of their characters to ensure that these fundamental concepts will endure. And that's what matters. There's going to be a lot of talk about these books in the coming weeks, especially when these #1's actually come out. I'll be speaking with some of our friends at DC about these new books and changes as much as I can. This is a very exciting time to be in comics, with tons of upheaval and events and announcements galore. If you find you're not enjoying a book or a decision, there is so much out there to explore. Like I always say…
GO LOVE SOME COMICS!
Raph
UPDATE:
We now have a list of some of the upcoming #1 titles and the creative teams that will be working on them!
GREEN LANTERN #1

Geoff Johns has been charting the adventures of Hal Jordan and the GREEN LANTERN Corps since GREEN LANTERN: Rebirth, collaborating with such major artists as Ethan Van Sciver, Darwyn Cooke, Prentis Rollins, Marlo Alquiza and Mick Gray.

This fall, Johns reunites with artists Doug Mahnke and Christian Alamy, as the series begins anew with GREEN LANTERN #1 with cover by Ivan Reis and Joe Prado. Together they will continue to thrill readers and expand the Green Lantern mythos.

Change is coming. But set aside your fear. It'll be worth the wait.

Additional titles include:

GREEN LANTERN CORPS #1

When deadly conflicts emerge across the universe, it's up to Guy Gardner, John Stewart and an elite Green Lantern strike force to keep the peace.

GREEN LANTERN CORPS #1 will be written by Peter J. Tomasi with art by Fernando Pasarin and Scott Hanna. The cover to #1 is by Doug Mahnke and Christian Alamy.

GREEN LANTERN: THE NEW GUARDIANS #1

Who are The New Guardians?

The power of Rage, Avarice, Fear, Will, Hope, Compassion and Love combine to be the most powerful (and colorful) team in the corps under the leadership of Kyle Rayner. Beware their power . . . and their volatility!

GREEN LANTERN: THE NEW GUARDIANS #1 will be written by Tony Bedard and illustrated with cover by Tyler Kirkham and Batt.

RED LANTERNS #1

Going solo. Atrocitus and his Red Lantern Corps return in their own series, battling against injustice in the most bloody ways imaginable. This Lantern Corps takes no prisoners, they are judge, jury and executioners!

RED LANTERNS #1 will be written by Peter Milligan with art and cover by Ed Benes and Rob Hunter.

On Tuesday, we made the announcement in USA Today that DC was undertaking a historic renumbering of 52 superhero titles across the line, starting with JUSTICE LEAGUE #1 by our superstar creators Geoff Johns and Jim Lee. The cover to issue #1 is by Jim Lee and Scott Williams.

We're announcing today that several of DC's most iconic heroes will receive historic new first issues spinning out of the pages of Geoff Johns and Jim Lee's JUSTICE LEAGUE:

New York Times bestselling writer Brian Azzarello, author of The Joker and 100 Bullets, teams up with the immensely talented artist Cliff Chiang (Neil Young's Greendale) for WONDER WOMAN #1, an exciting new series starring the DC Universe's greatest superheroine. The cover to issue #1 is by Cliff Chiang.

Geoff Johns, one of comics' greatest storytellers, reunites with GREEN LANTERN and BRIGHTEST DAY collaborator Ivan Reis to bring you a thrilling new take on the fan-favorite hero of the sea in AQUAMAN #1. The cover to issue #1 is by Ivan Reis and Joe Prado.

Rising superstar Francis Manapul, fresh off his acclaimed run on THE FLASH with Geoff Johns, makes his comics writing debut in THE FLASH #1, sharing both scripting and art duties with Brian Buccellato. The Flash knows he can't be everywhere at once, but what happens when he faces an all-new villain who can? The cover to issue #1 is by Francis Manapul and Brian Buccellato.

BRIGHTER DAYS


Welcome to a major new vision of the Nuclear Man as writers Ethan Van Sciver and Gail Simone team up with artist Yildiray Cinar to deliver THE FURY OF FIRESTORM #1. Jason Rusch and Ronnie Raymond are two high school students, worlds apart – and now they're drawn into a conspiracy of super science that bonds them forever in a way they can't explain or control. The cover to issue #1 is by Ethan Van Sciver.

Batman writer Tony Daniel will team up with artist Philip Tan (GREEN LANTERN: AGENT ORANGE, THE OUTSIDERS) for THE SAVAGE HAWKMAN #1. Carter Hall's skill at deciphering lost languages has led him to a job with an archeologist who specializes in alien ruins – but will the doctor's latest discovery spread an alien plague through New York City? No matter the personal cost, Carter Hall must don his cowl and wings and become the new, savage Hawkman to survive. The cover to issue #1 is by Philip Tan.

Oliver Queen is an orphan who grew up to fight crime as the Green Arrow, a billionaire playboy who uses his fortune to become a superhero – able to fight the most powerful super-villains in the universe with nothing but a bow and arrow. JT Krul will write GREEN ARROW #1 with art by superstar artist Dan Jurgens. The cover to issue #1 is by Brett Booth.

GLOBAL JUSTICE


A team of internationally-drafted superheroes fight each other and their bureaucratic supervisors as much as they do global crime in JUSTICE LEAGUE INTERNATIONAL #1 from writer Dan Jurgens and artist Aaron Lopresti. The cover to issue #1 is by Aaron Lopresti.

The world's third-smartest man – and one of its most eligible bachelors – uses his brains and fists against science gone mad in MISTER TERRIFIC #1, the new series from writer Eric Wallace and artist Roger Robinson. The cover to issue #1 is by J.G. Jones.

Captain Atom has all the power in the world, but no hope of saving himself. Charged by nuclear energy, possessing vast molecular powers, he has the potential to be a god among men – a hero without limits. But the question is this: Will he lose himself in the process? JT Krul and artist Freddie Williams II take the character in a bold new direction in CAPTAIN ATOM #1. The cover to issue #1 is by Stanley "Artgem" Lau.

The anthology series gets a new look in DC Universe Presents, a new series that will focus on multi-issue story arcs each featuring a different superhero from the DC Universe's rich cast of characters, told by some of comics' most exciting writers and artitsts. DC UNIVERSE PRESENTS #1 kicks off the first arc of the series: a Deadman story by Paul Jenkins and Bernard Chang. The cover to issue #1 is by Ryan Sook.